When it comes to mileage correction, having the right tools is crucial. With the advancement of technology, there are now several mileage correction tools available in the market that can help you achieve accurate and efficient results. In this article, we will discuss the top 5 mileage correction tools that are highly recommended by experts in the field.
1. Xtool X100 Pro2:
The Xtool X100 Pro2 is a reliable and user-friendly hand-held device for programming keys in immobilizer units on vehicles. This scan tool features a simple and robust design, making your vehicle service experience much easier. With its advanced features, the X100 Pro2 allows you to perform accurate mileage correction effortlessly.
1. Support most European, American, Asian and Chinese Cars on key programming functions
2. One Key Update via Wifi on Officail Site. Upgradeable via web-based download, Upgrade step, please reference page 11-14 on user manual.
3. One Year Warranty.
4. Support Multi-language: English, Spanish, Portuguese, French, German, Russian, Polish, Italian and Chinese
How to Update Xtool X100 Pro2?
1. Go to Xtool Official Website and go inside the X100 PRO2
2. Contact the X100 PRO2 with the Laptop
3. Download the Update helper then click the update for the newest software
Notice: Please close the antivirus software before download, don't create an account when you get this X100 pr Tool. Please log in directly with SN number and password (in "About" option of setting part) in our device.
2. OBDSTAR X300M:
The OBDSTAR X300M is a highly devoted and professional tool specifically designed for odometer adjustment. It utilizes an ARM high-speed chip to ensure fast and stable performance, while also minimizing any potential interference. The X300M can be easily upgraded via a TF card, providing you with the latest software updates at any time.
Features for OBDSTAR X300 M:
1. Free update for 1 year on www.obdstar.com. After 1 year, it will cost 85USD/year.
2. An excellent odometer adjustment tool launched by OBDSTAR, according to industrial standard,easy to take away and shockproofed.
3. Supports English Language
4. Dealer code: 860755B1
5. Standard configuration: Odometer adjustment + OBD2 (All cars can be adjusted Via obd)
OBDSTAR X300M Car List:
AUDI/VW/SKODA/SEAT, BENTLEY, BENZ, BESTURN, CHRYSLER(CHRYSLER/DODGE/JEEP), CITROEN, FORD, FIAT, GEELY, GM(BUICK/CADILLAC/CHEVROLET/HUMMER), GMC, GREATWALL, HYUNDAI, INFINITI, JAGUAR, KIA, LANDROVER, MAZDA, MITSUBISHI, NISSAN, OPEL, PEUGEOT, PORSCHE, PONTIAC, PROTON, RENAULT, ROEWE, SATURN, SMART, SSANGYONG, VOLVO  etc.
3. Digimaster iii:
The Digimaster iii, also known as Digimaster III, is a newly developed odometer correction master from the renowned Yanhua company. With its wide range of adapter compatibility, this tool allows you to effortlessly achieve accurate odometer correction, audio decoding, airbag resetting, and engine diagnostics. The Digimaster iii is a reliable and versatile tool for professionals.
The main Features of Digimaster 3 Odometer Correction Master:
1. Latest Version: 1.8.2203.30 (Update on 2022.4)
2. Support Language: English
3. Update: Online Update
4. Original Yanhua Brand. with High Quality
5. No Tokens Limitation, and we will offer Extra 200 Tokens Coming for Newer and High-End Cars for you to Update Free
6. It contains a high performance hardware platform which takes high-speed CPLD and the ARM11 processor as the core technology
7. It works with various types of adapter you can easily achieve odometer correction, Audio decoding, airbag resetting, engine ECU resetting, IMMO, programming key for Benz &BMW etc
4. OBDSTAR ODO Master:
The OBDSTAR ODO Master is an innovative Android-based 5" tablet that specializes in cluster calibration and oil service reset. This device combines the latest technology from OBDSTAR, offering easy-to-use features, wide model coverage, fast operation, and durability. It is highly suitable for automobile repair plants and fast repair shops, meeting the actual needs of different users.
OBDSTAR Odo Master Odometer Adjustment Support Car list:
http://en.obdstar.com/car.html
OBDSTAR ODO Master :
1. The update cycle is short and fast (updated every 2-3 days)
2. Free Update Online for One Year, after one year it will cost $290 per year.
3. Strong competitiveness and industry advantage
4. Some models can support 18/19 years of car (such as GM/Chrysler)
5. Add a new help function as shown below: (Applicable to some models, R & D information is being update)
5. Original DSPIII+ DSP3+ Odometer Correction Tool:
The Original DSPIII+ DSP3+ Odometer Correction Tool is a comprehensive package that includes all the necessary software and hardware for accurate mileage correction. This tool stands out for its 2021 update, ensuring that you have access to the latest features and improvements. It is a reliable and efficient tool for professionals who require a medium-length device with major functionality.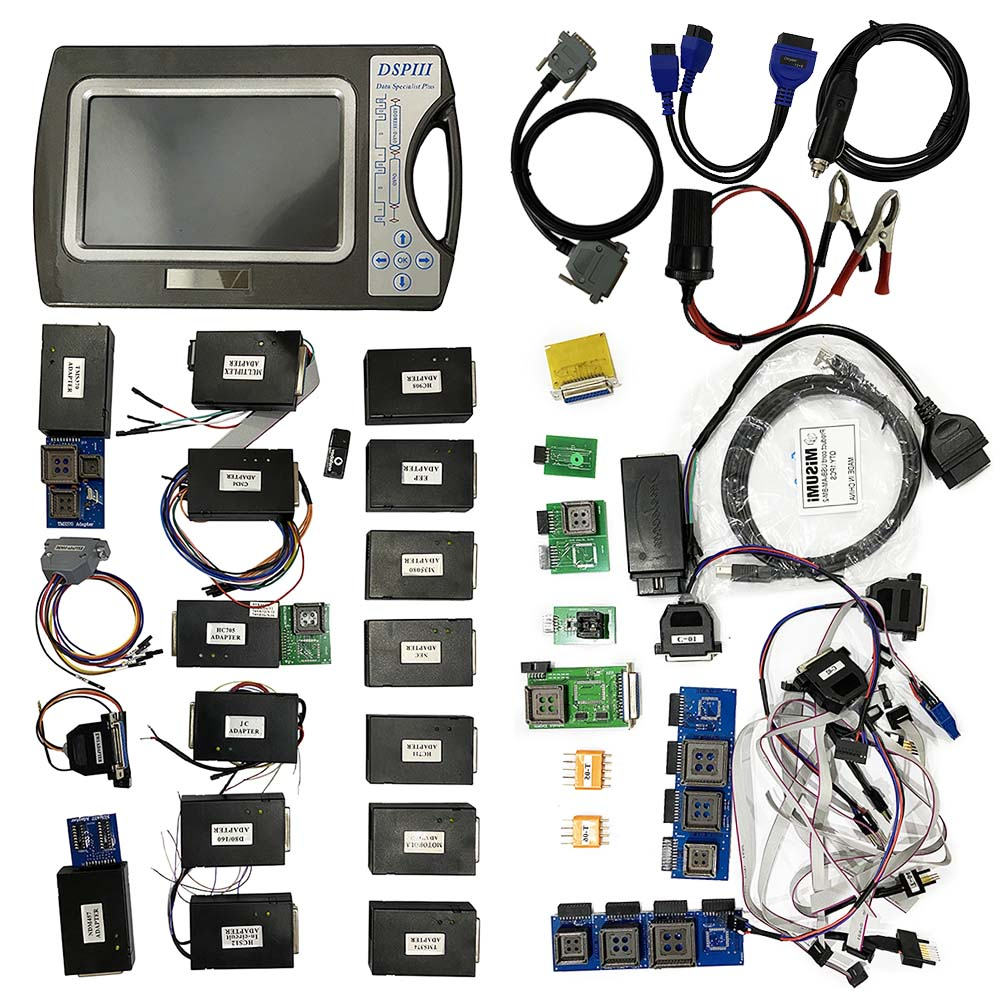 The best odometer repair equipment DSP3+
1.Full touch screen
2.One button upgrade
3.Real time data interaction with PC via USB
4.World top R & D team, professional after-sales group to service
5.98% coverage rate for digital odometer, airbag modules, car radios,car immobilizers
6.Simple and clear operation interface
DSP3+ Odometer TOOL full package (include all software and hardware)
Free 2021 update with DSP3+ Full version!
Adjusting kilometers with DSP3+
Popular milage programmer
Advanced device programmer
Conversion from Miles to Kilometers
Motorola device programmer
EEPROM device programmer
In conclusion, having the right mileage correction tool is essential to ensure accurate and efficient results. The Xtool X100 Pro2, OBDSTAR X300M, Digimaster iii, OBDSTAR ODO Master, and Original DSPIII+ DSP3+ Odometer Correction Tool are the top 5 recommended tools by experts in the field. These tools offer advanced features, ease of use, and reliable performance, making them ideal for professionals in the automotive industry.