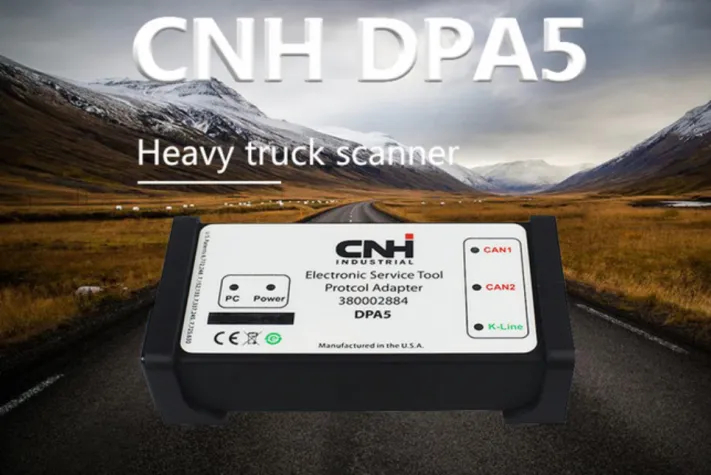 CNH DPA5 Kit support many OEM software,here will share how to setup Allison DOC work with CNH DPA5 diagnostic adapter.
Related Contents:
New Holland Electronic Service Tools CNH EST 9.8 Dealer Level Software and eTimGo Repair Manual
CNH DPA5 Kit
Step 1: Start the Allison DOC program on your computer.
Step 2: Once the program is open, click on the "Connect to Vehicle" option.
Step 3: In the next window, select the correct transmission type for your vehicle.
Step 4: Uncheck the option for "Smart Connect" if it is checked.
Step 5: Click on the "Connect" button to establish a connection with the vehicle.
Step 6: After the connection is established, click on the "Advanced Setup" option.
Step 7: In the Advanced Setup window, select the vendor as "Dearborn Group DPA 5 Multiple Application."
Step 8: Choose the protocol as either J1939 or J1708, depending on your vehicle's specifications.
Step 9: Select the correct device as "DPA 5 Dual CAN USB."
Step 10: Finally, click on the "OK" button to save the settings.
By following these steps, you will be able to configure Allison DOC to work seamlessly with the CNH DPA5 Kit. This will enable you to effectively diagnose and troubleshoot any issues with your CNH equipment using the powerful features of the Allison DOC software.
Note: It's important to keep your CNH DPA5 Kit and Allison DOC software updated to ensure compatibility and access to the latest features and enhancements.