As a professional mechanic or driver, a car key programmer is a must-have device. Some machines are used to create new car keys, while others are more advanced and suitable for maintaining and diagnosing various vehicle functions. With so many options on the market, you may not be sure which one to buy. Car key programming machines vary in functionality and you need to know exactly what suits your needs. We have selected the best key programming machine for all cars with its highlighted features and buying guide to make the process easier for you.
The Best Key Programming Machine for All Cars
1. Autel IM608 Pro Key programmer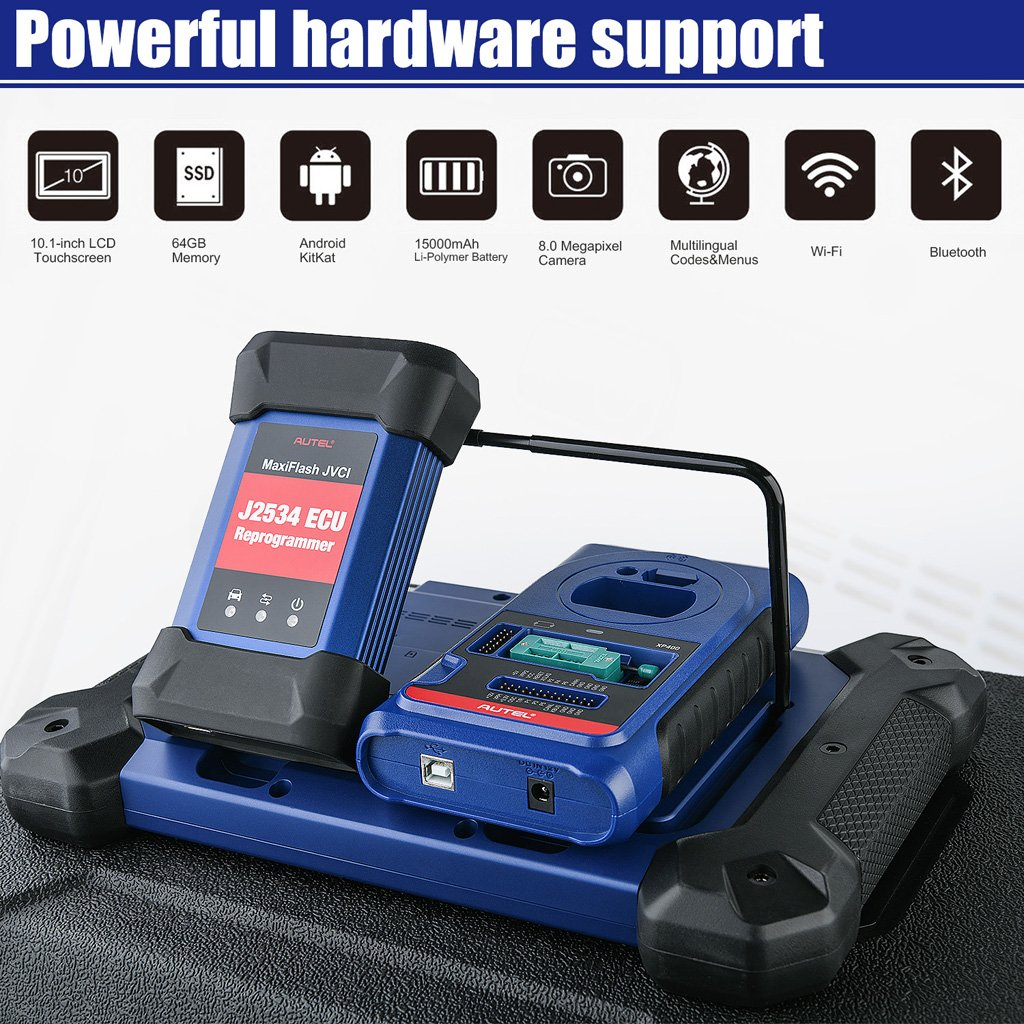 The MaxiIM IM608 Pro supports all the functions of the previous MaxiIM IM608 with more powerful and stable performance of key functions, including read/write keys, read/write chips, and read/write Mercedes infrared key.
Autel MaxiIM IM608 PRO Highlights:
1. Upgraded Version of Autel IM608 Key Programmer
2. One Year Free Update Online on Autel Official Website
3. Comes with XP400 Pro which adds more functionality for BMW, Mercedes-Benz, as well as EEPROM reading
4. Used with IMKPA Accessories Which adds BMW EWS3 key learning, Benz NEC key learning and Benz ESL_W209 read/write/erase
5. Existing Autel IM508/ IM608 Users Can Upgrade To IM608 Pro by Purchasing XP400 Pro Programmer
AUTEL IM608 PRO IMMO Functions
Auto Detect Make/Model/Year/System
Read PIN (All Key Lost)
Key Learning
IMMO ECU Reset/Adaption
IMMO ECU Refresh/Coding
Remote Learning
AUDI Q5/A4/A5 2015-2017 Key Learning
VW MQB Key Learning
BMW FEM/BDC Key Learning and Adaption
BMW CAS4 Key Learning and Adaption
Mercedes Key Learning
2015-2018 Land Rover & Jaguar write key via dump
Volvo Smart Key Learning/knob-style smart key
Advanced Programming Functions
EEPROM Read/Write
MCU Read/Write
Key Programming
Mercedes Key Read/Write
Remote Frequency Detect
OE-Level Diagnostics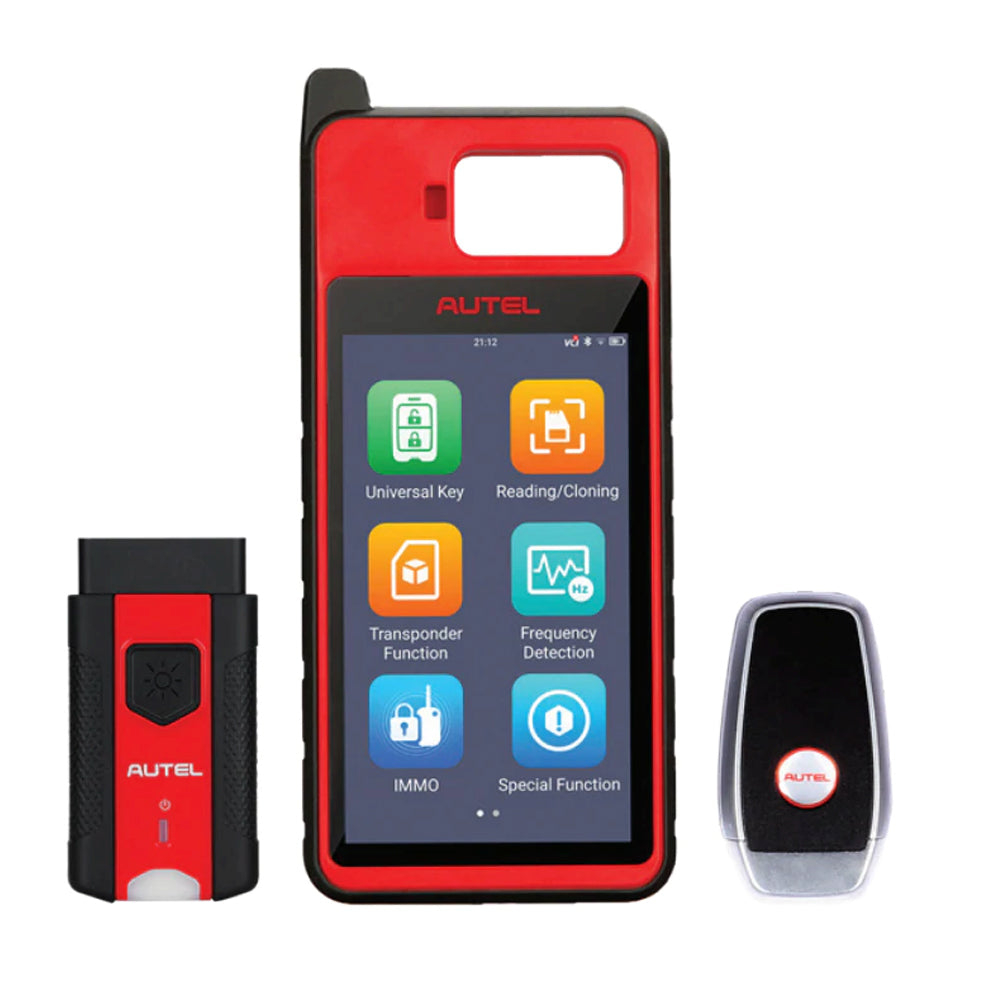 Autel MaxiIM KM100 universal key generator kit is the 2023 latest intelligent automotive key programming tool from Autel, professional for universal transponder & key generation, new key added, transponder reading/writing/cloning, etc…
Autel KM100 Key Functions
Programs Autel's IKEY universal key as smart key replacement for more than 700 vehicles
Extensive IMMO Key programming coverage including BMW, Volkswagen, Toyota, Honda, and General Motors
60-Second Key Generation (Autel Universal Only)
Chip Read & Write, Cloning and Frequency Detection
Key Renewal: Supporting 36 Vehicle Makes
Transponder Editing: Supporting 20 Categories
Dual-Band, High Frequency Transmitter 315m/434m or 868m/915m Supporting Certification Requirements of Various Regions
Supporting PLC V200
FREE SERVICE UPDAT, NO TIME LIMIT
3.XTOOL X100 PAD3 Auto Key Programmer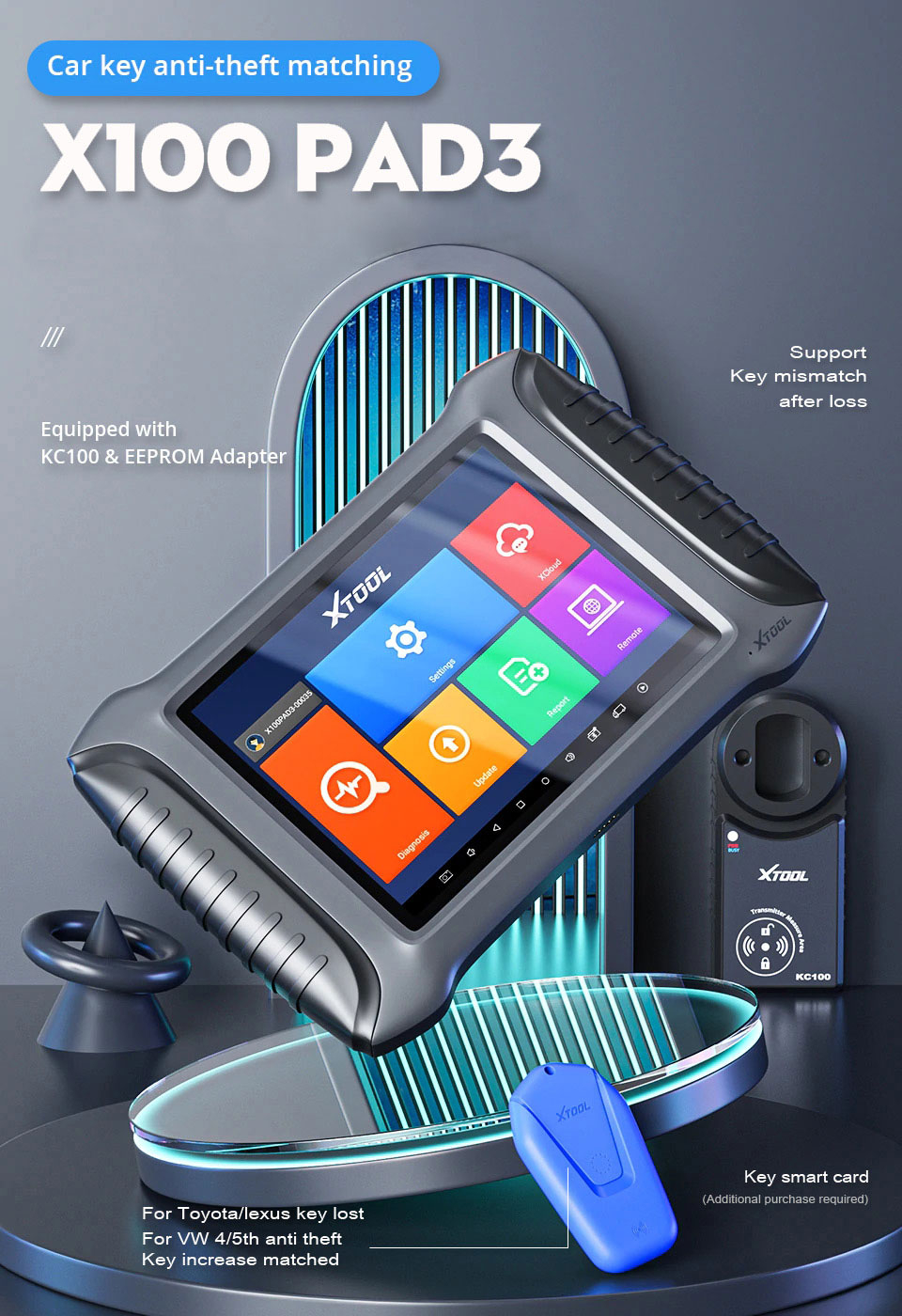 XTOOL X100 PAD3 which is called X100 PAD Elite too, is a professional tablet key programmer which not only provides customers with key programming, but also supplies advanced special functions including Key programming, oil service light reset, timing belt service light reset, tire pressure warning light reset, EPB reset, throttle body reset, DPF reset, battery reset, steering angle calibration and OBD-II engine diagnosis, etc.
XTOOL X100 PAD3 Functions:
* Key programming
* Oil Reset/Engine oil light reset
* Odometer Adjustment
* Tire Pressure Warning Light Reset (Manual Operation)
* Timing belt light reset (Manual Operation)
* EPB Electrical Parking Brake Adaptation
* TPS Throttle Body Adaptation
* Steering Angle Calibration
* Battery Reset
* PIN Code Reading
* Hexadcimal editor(Win Hex)
* OBDII Diagnosis
* INJ Code
* Support the latest vehicles with CAN BUS and UDS protocol
* Update Via WIFI (always equip your device with the latest software)
*More….
4.LONSDOR K518S Auto Key Programmer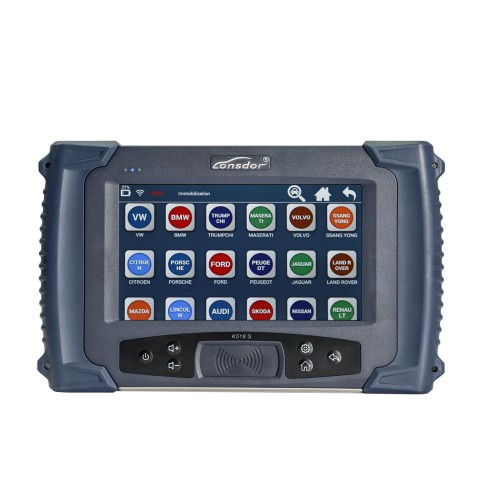 Lonsdor K518S is the basic version of Londor K518ISE with lifetime free update and no token limitation. Lonsdor K518S is an universal key programmer for all makes from Europe, America, Asia and China, also it can perform odometer adjustment for some makes. Its nice features are built-in Volkswagen 4th 5th adapter & RFID transponder reader / writer, program Toyota/Lexus smart key all key lost via OBD and free BMW FEM key programming (for all keys lost, enter 32-bit ISN code). Lonsdor K518ISE is specialized on Volvo, Maserati, Ferrari, Lamborghini, Bentley, Nissan etc.
LONSDOR K518S Key Programmer Features :
1.Immobilization
2.Odometer adjustment
3.Built-in Volkswagen 4th 5th adapter
4.Built-in Chip & remote detection module.
5.Free BMW FEM key programming
6.Program Toyota/Lexus smart key all key lost via OBD
7.Latest Update (May.14th,2021):
8.Support Lastest Volvo data reading and programming for XC40(2020-), XC60(2018-), XC90(2015-), S60(2020-), S90(2017-), V60(2018-), V90(2016-)
9.Please note that this function requires to open Lonsdor Volvo License.
5.Autel OTOFIX IM1 Automotive Key Programmer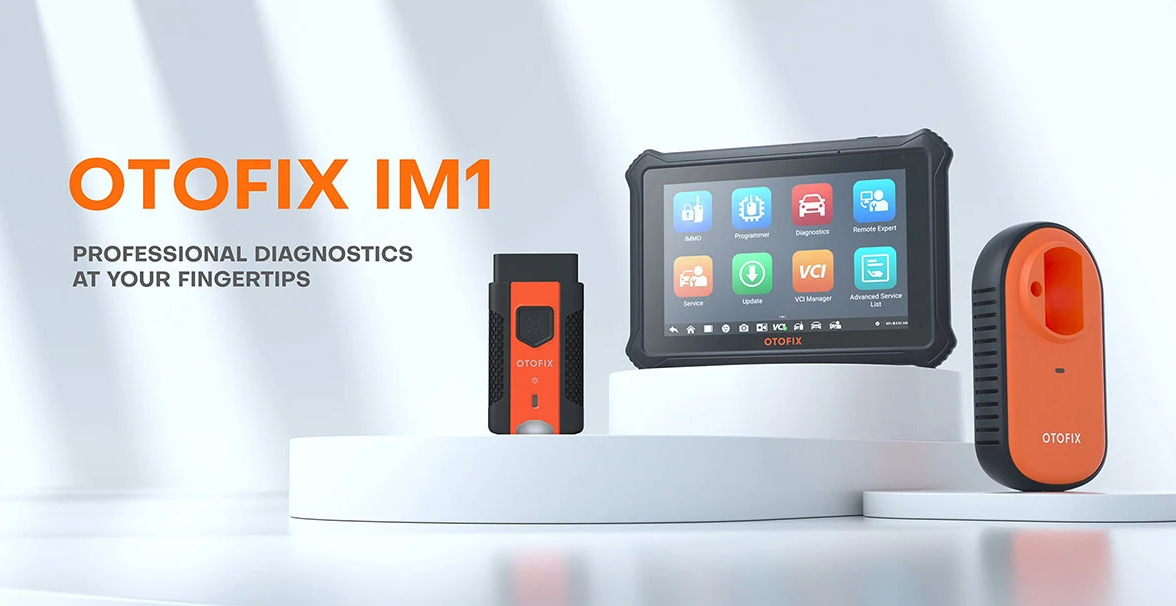 Autel OTOFIX IM1 is a professional and easy-to-use immobilizer & key programming tool that combines superior performance with a streamlined design. It supports read PIN code, key programming, IMMO parts replacement, IMMO type identification, transponder read/write, etc. Equipped with the XP1 key programmer, OTOFIX IM1 is capable of providing extraordinary service functions for the immobilizer system. OTOFIX IM1 key programmer is the best choice in automotive key programming for locksmiths.
Autel OTOFIX IM1 Highlights:
1. Global Version without IP Blocking Problem
2. Wide Key Programming Coverage, Supports key programming for more than 2000 models of more than 60 car series.
3. Powerful OE Level Diagnostics for more than 80 US, Asian and European makes and models
4. One-Stop Cloud Service, Remote Expert, RealFix, Device/Report Management
5. Multi-Languages: English, German, Spanish, French, Traditional Chinese, Japanese, Polish, Portuguese, Russian, Italian, Korean, Dutch, Swedish, Turkish, Persian, Thai, Vietnamese and Simplified Chinese.
6. One Year Free Update Online & One Year Warranty
7. Advanced Features, Able to unlock more with subscription