A BMW diagnostic tool connects to your vehicle's onboard computer and reads diagnostic trouble codes (DTCs). It is used to diagnose and identify car system problems – in the engine, transmission, brakes, or other essential components.
The tool can also provide real-time data on engine parameters such as fuel efficiency, speed, and coolant temperature. This data can identify problems before they become severe and help you or your mechanic diagnose issues on your BMW more quickly and accurately.
Finally, it can do programming, coding, and resetting service indicators – essential features when you want to repair or after you do maintenance of your car/motorcycle
BMW has developed several proprietary vehicle diagnostic tools, including the BMW Group ISTA (Integrated Service Technical Application) and the BMW ICOM (Integrated Communication Optical Module). These tools provide detailed diagnostic information and troubleshooting guidance for BMW vehicles. However, these could cost a lot and may only be available in BMW dealerships or to certified BMW technicians.
BMW ICOM Diagnostic Tool With the Latest Engineers Software BMW Scan Tool supports the programming of BMW motorcycles and electric vehicles can program F/G/I/K chassis for car (through the ICOM, not other cable ) .
Software Version : V2023.06
ISTA – D: 4.41.30 with SDP Programming Database 4.41.30
ISTA – P: 3.71.0.200 with Engineer Programming,supports the programming of BMW motorcycles and electric vehicles can program F/G/I/K chassis for car (through the ICOM, not other cable )
Vin: V2023.03.24
BMW ETK: 2020.01
BMW KSD: 2019.12 Multilanguage
BMW FSC Navigation Code Generator
BMWAiCoder for BMW Coding
Win10 64 bit operating system
BMW ICOM V2023.06, With free Software:
1. Get engineer version, INPA 5.06,winkfp 5.3.1,NCS 3.5.1, E-sys PLUS 3.81,e-sys 3.35.3,data V71.0
2. Get Chinese software DR.GINI B022
3. Get count code navigation tool software FSC operator code
4. Get one-clik hidden brush tool BMWAi V4.6
5. Add DIS Software for Old cars, DISV57 and DISV44,diagnosis and programming for BMW virtual machines
6. Support Vehicles: For BMW Cars,For BMW Motorcycle,For Rolls-Royce, For Mini Cooper
ISTA-D Language: Czech, Dutch, French, German, Greek, Italian, Japanese, Korean, Polish, Portuguese, Russian, Spanish, Sweden, Thai, Turkish
ISTA-P Language: English, Chinese, Czech, Dutch, French, German, Greek, Indonesian, Italian, Japanese, Korean, Polish,
Portuguese, Russian, Spanish, Swedish, Thai, Turkish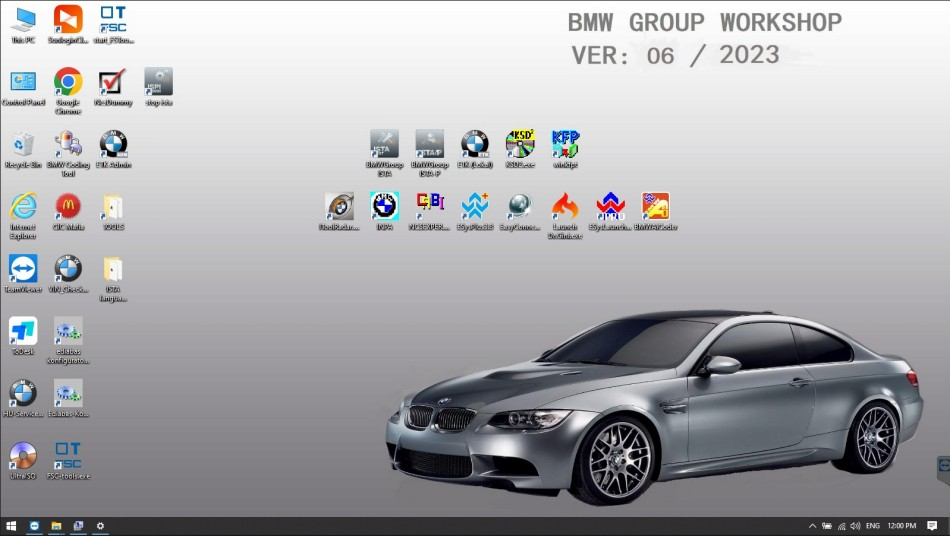 These BMW ICOM kits have been carefully curated to cater to your specific needs, ensuring that you are equipped with the tools required to unlock new achievements in car diagnostics. More information please click www.cnautotool.com