Having a professional mechanic with access to diagnostic tools is critical to making sure you don't waste time and money fixing the wrong problem. Professional car diagnostic tools can save time by taking the guesswork out of car repairs. As a result, mechanics spend less time diagnosing vehicle problems and more time repairing them.
1.The Porsche PIWIS 3 (PST3) is the newest Diagnostic Tool
PIWIS TESTER PIWIS3 Features & Functions :
1.New operating system and more intuitive software interface
2.New VCI, support for models with DoIP diagnostics after 2017
3.Maintenance, repair, control unit replacement, programming code
4.Login online anti-theft matching programming
5.Guided fault finding
6.Maintenance circuit diagram view
7.Engineer mode (development version) can support special functions such as installing, modify, Flash.
Piwis 3 is the third generation of a diagnostic tool developed by Porsche for use in their workshops. It is a specialized piece of equipment that allows Porsche technicians and mechanics to diagnose and troubleshoot issues in Porsche vehicles. The Piwis 3 is an advanced diagnostic system that can cover cars of all years, including the new 2021 Taycan. It provides a range of functions including diagnostics, guided fault finding, actual values/input signals functions, drive links/tests function, maintenance/repairs function group, coding/programming function group, logging, filter, and wiring diagrams application.Now Porsche Piwis 3 Diagnostic Tool Piwis III V42.000.011 + V38.250.000 Software with Lenovo Yoga12 I5 8G 5300U Laptop Free Update.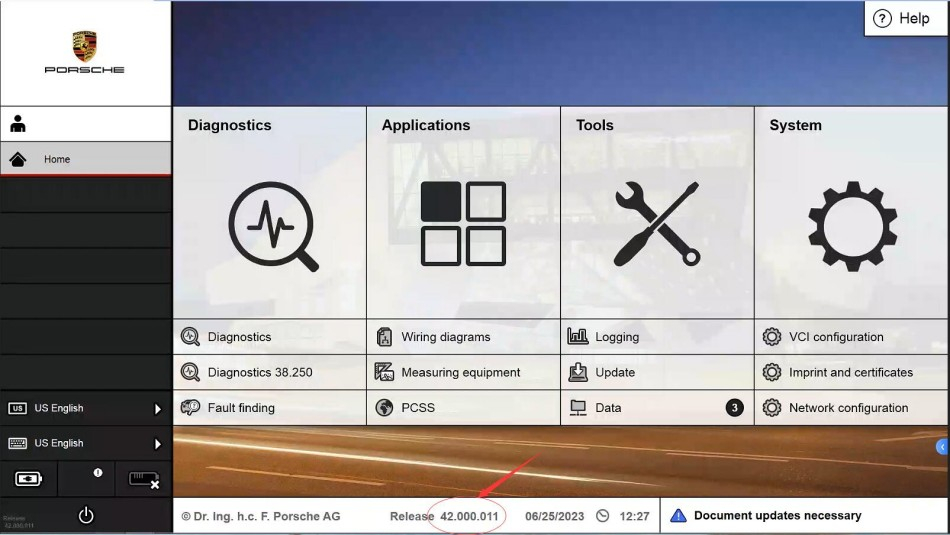 2.Best Quality Volvo 88890300 Vocom Interface Truck Diagnose Tool
Volvo 88890300 tool is a diagnostic application that covers the whole repair process through the use of plug-ins. With Volvo 88890300 Vocom Interface you can diagnose, test, calibrate, and program a product (a vehicle, engine, or a machine). Volvo 88890300 Vocom Interface also provides functions for updating the tool, communication with the product, and other external applications. Users can setup plug-ins, user authorizations, and available languages as they want.For our Volvo 88890300 Vocom Interface we offer PTT 1.12 Or PTT 2.8.150 software version
For PTT 1.12 you should install software yourself , and for PTT2.8.150 version software we will install software well on hard disk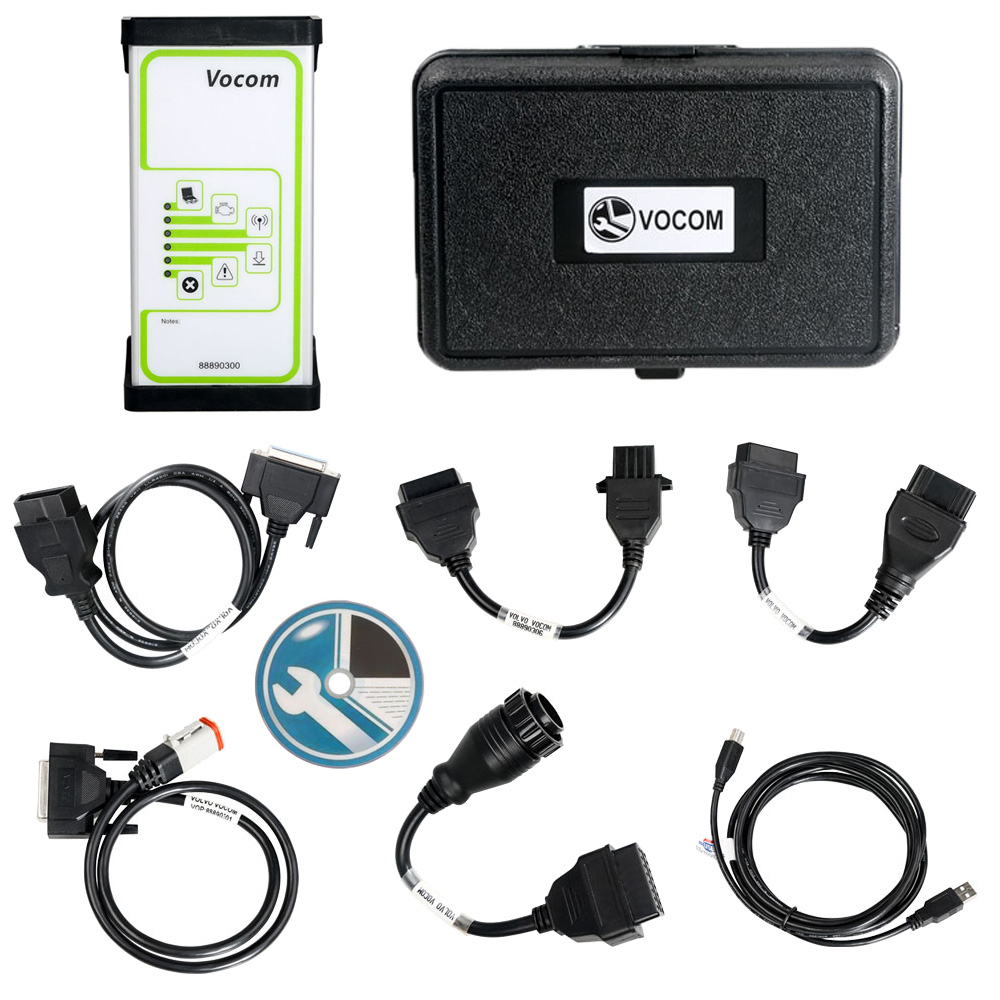 3.High Quality GM MDI 2 GM MDI2 Scan Tool
Highlights of GM MDI 2:
*Multi-Languages available:English, French, German,Italian.etc. Total 30 languages to choose
*Can do cars from 1990-2023 Year
*we already installed the GM MDI 2 software into the Second Hand Lenovo T410 Laptop,its ready to use when you get it
*Support 2010-2023 year new cars
Lots of customer encounter setting problem when using GM MDI II, so we recommend this bundling sale for those customer who want once get in hand then can use it directly. We will install and activate for you ready to use.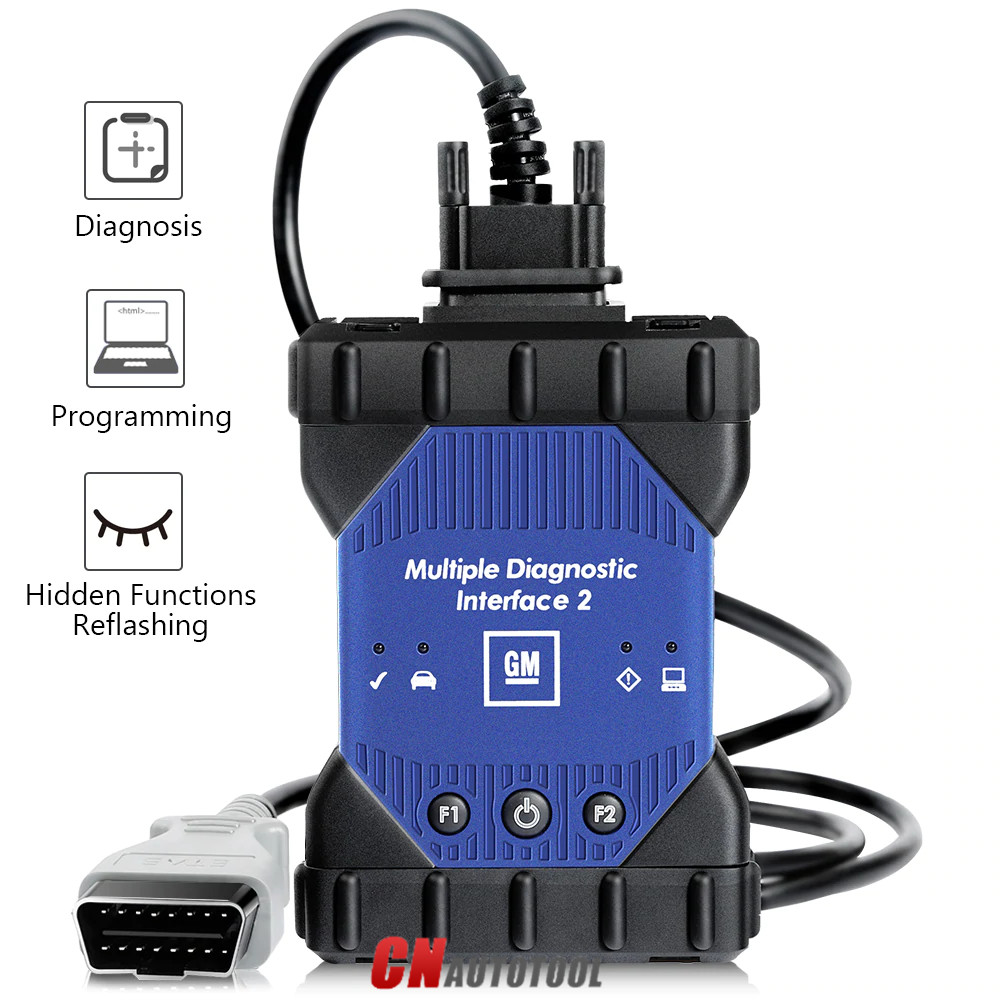 4.CAT Caterpillar ET Diagnostic Tool
Caterpillar electronic technician 2023A with WinFlash future is an updated version of the caterpillar dealer diagnostic software that can help technicians to diagnose existing and potential problems with their electronically controlled Caterpillar Engines and Machines.CAT Caterpillar ET Diagnostic Tool from Caterpillar provide the capability to access Electronic Control Modules (ECMs) from a personal computer. Many job-critical tasks can be performed with an electronic service tool.
Caterpillar ET Software Function:
This diagnostic app allows you to:
View active and logged diagnostics.
View events where irregularities occurred and were logged by the ECM.
View the status of a group of parameters (temperatures, pressures, etc.) simultaneously.
Record and log performance data.
Graph a group of status parameters.
View the current configuration of an ECM.
Change ECM configurations.
Perform diagnostic tests.
Perform calibrations.
Print reports and diagnostic results.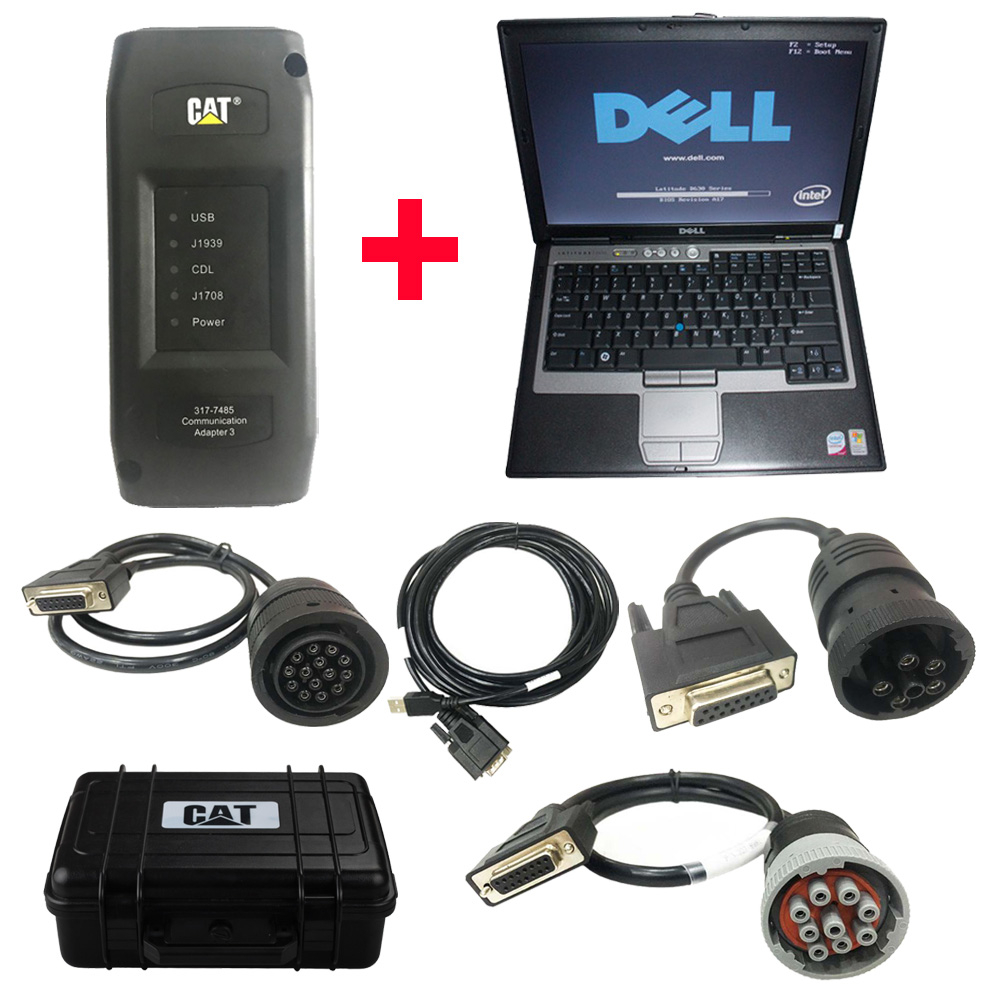 5.new holland tractor diagnostic tool
CNH DPA5 diagnostic kit work for CASE New Holland excavator,heavy duty machine truck diagnostic,programming,function test…CNH DPA5 allows programs written for the PC to retrieve pertinent information such as fault codes, component information, as well as perform component level diagnostics, tests, and component reprogramming.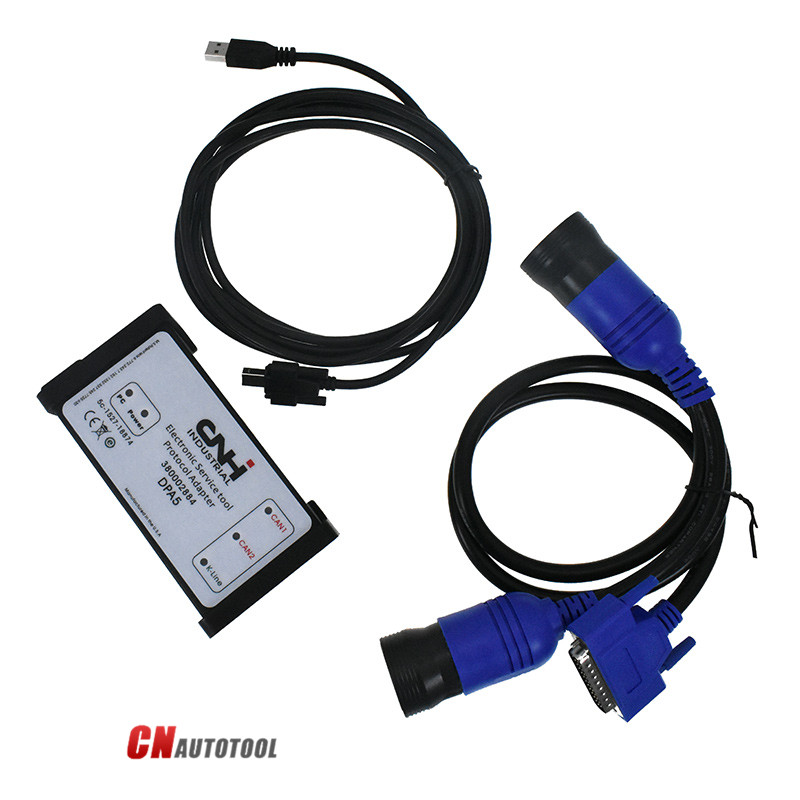 CNH DPA5 Adapter Functions:
Check the status of parameters;
Retrieve faults;
Run diagnostic tests;
Make ECU and parameter programming;
Monitor active and logged diagnostics;
View and change ECU configuration;
View diagnostic procedures and schematics.
Troubleshoot problems;
Run scope diagnostics;
2023 New Holland Electronic Service Tools CNH EST 9.7 9.8 Engineering Level Diagnostic Software With 1 Time Free Activation:https://www.cnautotool.com/goods-7091-New-Holland-Electronic-Service-Tools-CNH-EST-Engineering-Level-Diagnostic-Software.html