Yanhua ACDP with Module 28 Clone ZF-9HP Gearbox in Boot Mode Guide
Yanhua ACDP is specially designed for Jaguar, Land Rover, Chrysler, Dodge, Fiat, Honda, Jeep and other models of the ZF-9HP gearbox clone in BOOT mode. Compared to the traditional cable connection, it's simpler, safer, more efficient and reliable.
Mini ACDP highlights:
The interface board can be inserted blindly to align with the boot test point, no need magnifying glass for calibration or complex probe workbench operation.
BOOT test point with pin detection function, it's safe and reliable to read and write data.
The special interface board replaces the cable, which is simple, efficient, safe and reliable.
Check the connection diagram comparison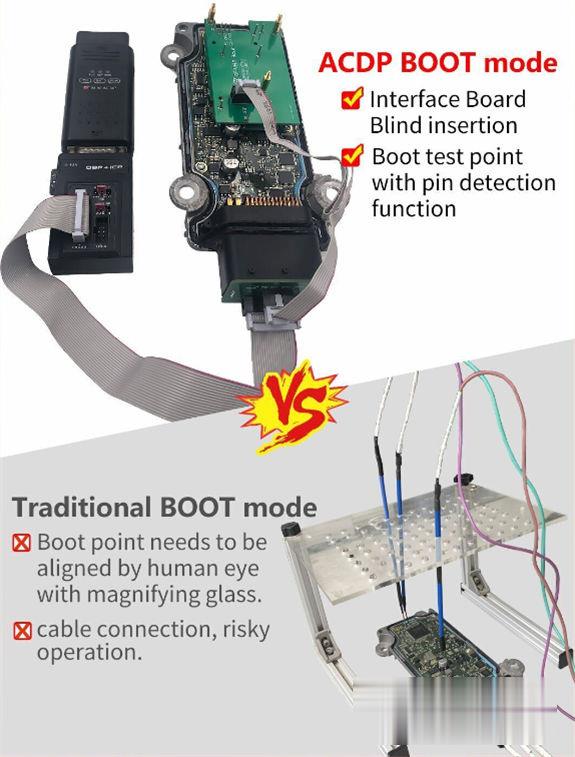 How to clone ZF-9HP Gearbox by Mini ACDP?
1.Connection
Step 1: Prepare ACDP host, OBP+ ICP adapter, Module 28 interface board, ZF-9HP gearbox, and other accessories (8P cable+ Copper pillars) required for operation
Step 2: Confirm the location and definition of the test points for ZF-9HP gearbox computer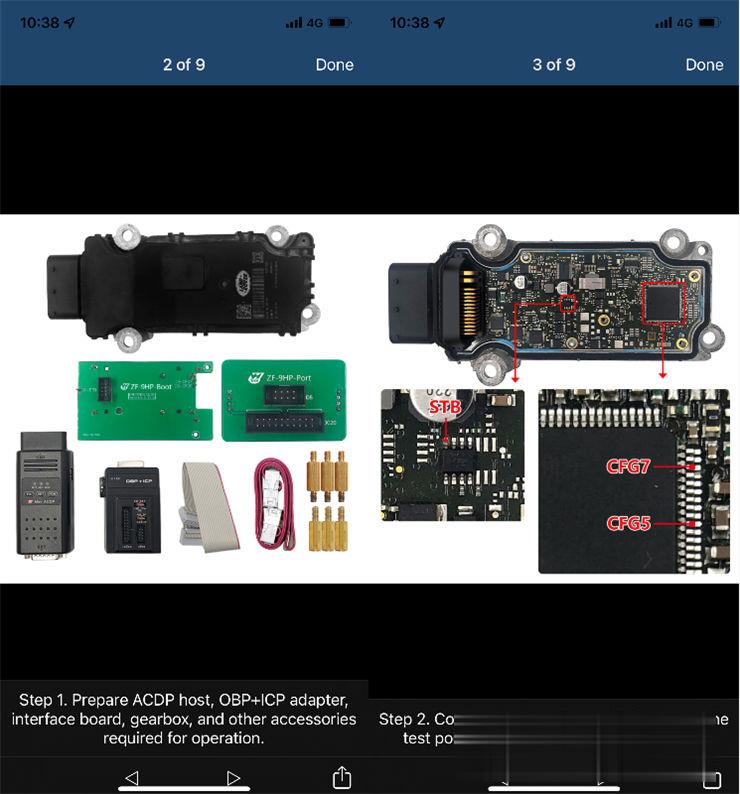 Step 3: Install the copper pillars
Step 4: Install the ZF-9HP-BOOT interface board and lock it with copper pillars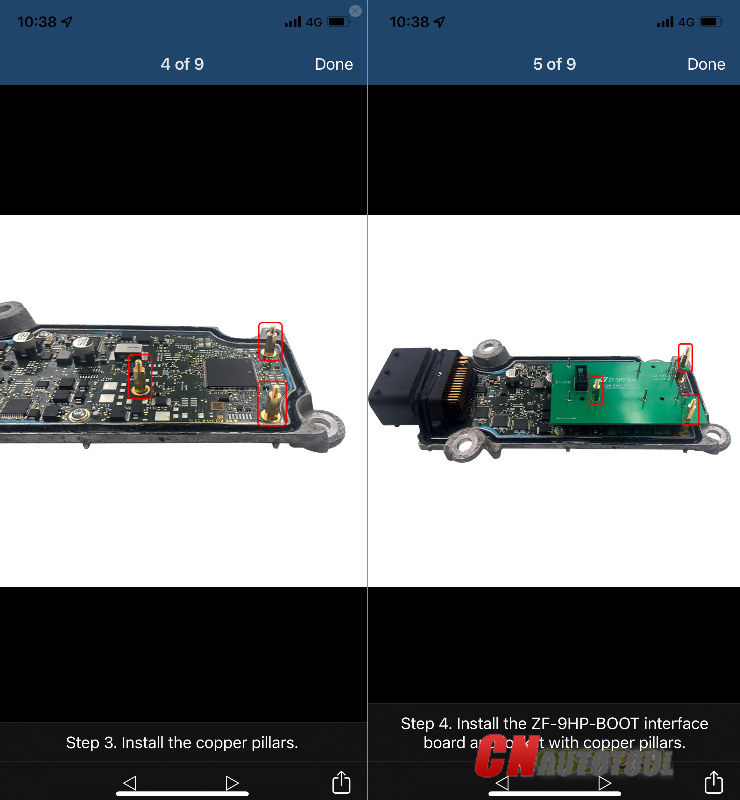 Step 5: Install the ZF-9HP-Port interface board to the gearbox interface
Step 6: Connect the ZF-9HP-BOOT interface board and the ZF-9HP-Port interface board with 8PIN cable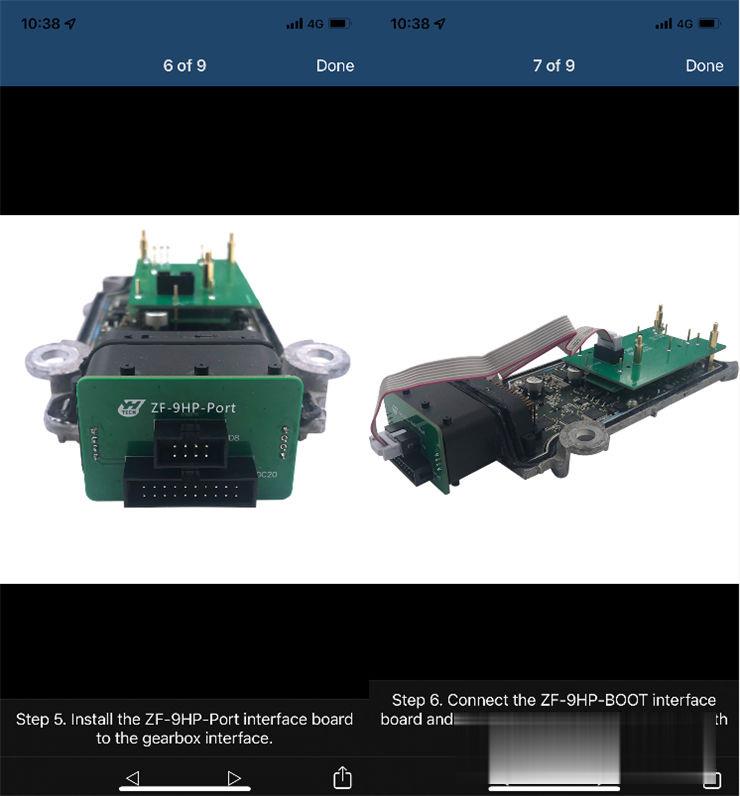 Step 7: Short the CAN resistor on the OBP+ ICP adapter to the 'CAN-R Join'
Step 8: Connect Mini ACDP, OBP+ ICP adapter and ZF-9HP gearbox computer with 20PIN cable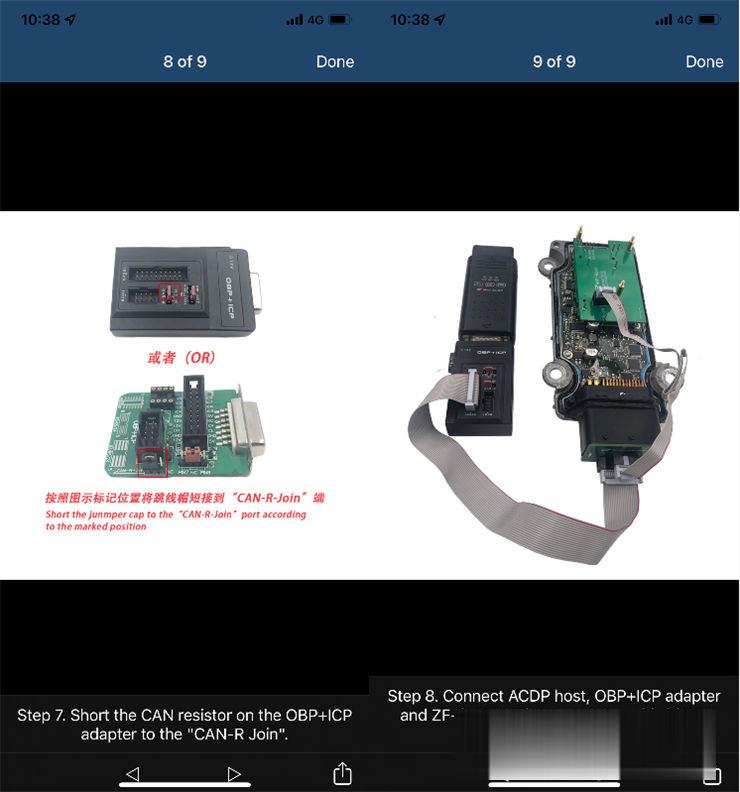 2.Operation on Mini ACDP APP
Tap Jaguar/LandRover>> Gearbox Clone>> ZF_9HP (BOOT)>> Identify>> Full Backup Data>> Full Write Data
Besides, Yanhua ACDP with module 13/14/16/19/22/26 can correspondingly clone gearbox for VW/AUDI, MPS6, Mercedes-Benz, SH725XX, GM6T/6L, Ford DPS6.
www.cnautotool.com