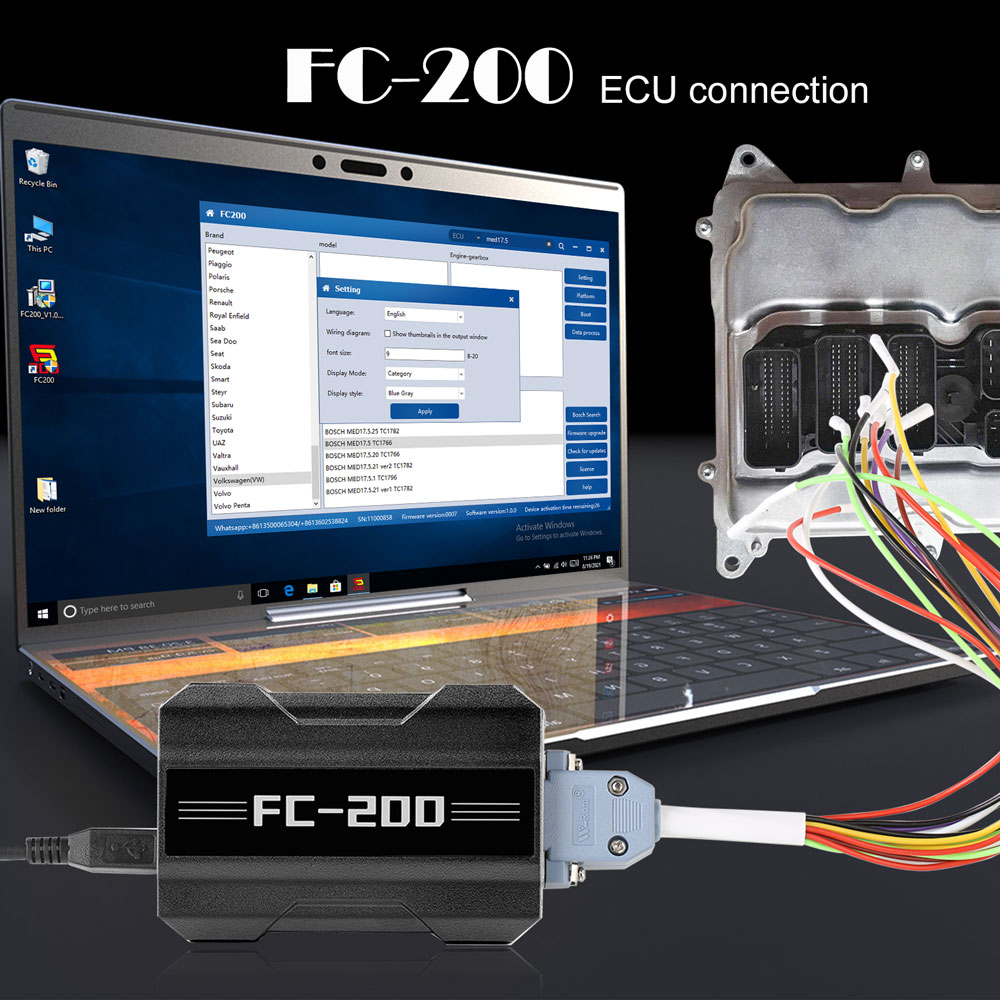 The latest CG FC200 software V1.0.7.0 not only fixes some bugs and optimizes software performance, but also adds more ECUs via boot mode, modify VIN function and adds the function of forcing a new VIN to be written.
Free download CG FC200 V1.0.7.0
Update info (2022.06.28):
Added Bosch ST10 series engine boot modes:
M7.9.7, ME7.9.71, ME7.9.7, ME7.4.5, ME7.9.9, MED7.6.1, MSE3
Added Hyundai and Kia KEFICO series engine boot modes:
CPEGD2.20.1, CPEGD2.20.2, CPEGD2.20.3, CPEGD2.20.4
Added Delphi engine boot mode:
CRD2.x MPC5566
New Bosch boot mode engines:
ME17.9.23, MED17.7.5, ME17.9.7, M17.8.7, MED17.8.2, EDC17CP65, ME17.8.5
Newly added engines to modify the VIN function:
EDC17C63, EDC17CV44, MED17.1.1, MED17.8.2, MEDG17.0
Modify the VIN function and add the function of forcing a new VIN to be written
Fix some bugs and optimize software performance
Note:
The equipment produced before 2021.09.10 will be automatically activated, and the service time will be valid until 2022.09.10. For equipment produced after this time, after the software is updated, a pop-up window will prompt to activate. Only after activation, some functions related to the server can be used normally. The validity period starts from the day of activation, and the validity period is one year.