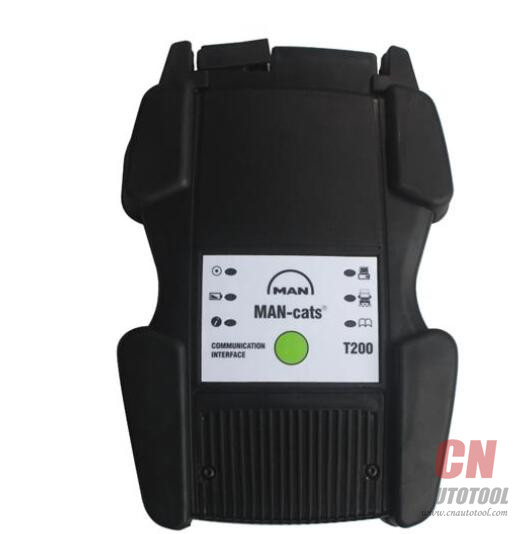 MAN T200 is the latest original diagnostic tool designed for maintenance of trucks, buses and other heavy vehicles made by MAN. This tool works with original MAN diagnostic software MAN CATS II (version 11.01).
MAN T200 supports very wide range of MAN vehicles due to compatibility with older vehicle models and older diagnostic protocols and due to compatibility with vehicles equipped with CAN BUS diagnostic system. T200 helps you maintain almost all MAN vehicles at your workshop. Suitable for large MAN services and small workshops. T200 comes in kit with necessary cables, notebook PC and original diagnostic software (installed on PC).
Heavy Duty Diagnostic MAN cats T200 malfunctions, which repair malfunctions in the brains, how to repair failures, parts numbers and locations on parts of MAN vehicles, how to find out what way should be taken when problems are encountered, and how to exchange information about the problem in the vehicle with this description detection device is a unique and unique product designed for use in MAN vehicles for services in accordance with the instructions sent by car.
Languages Supported: German, English, French, Spanish, Italian, Norwegian, Finnish, Portuguese, Danish, Dutch, Polish, Russian, Croatian, Turkish, Romanian, Greek, Czech, Swedish, Hungarian, Slovenian, Chinese, Korean, Bulgarian. Supported systems