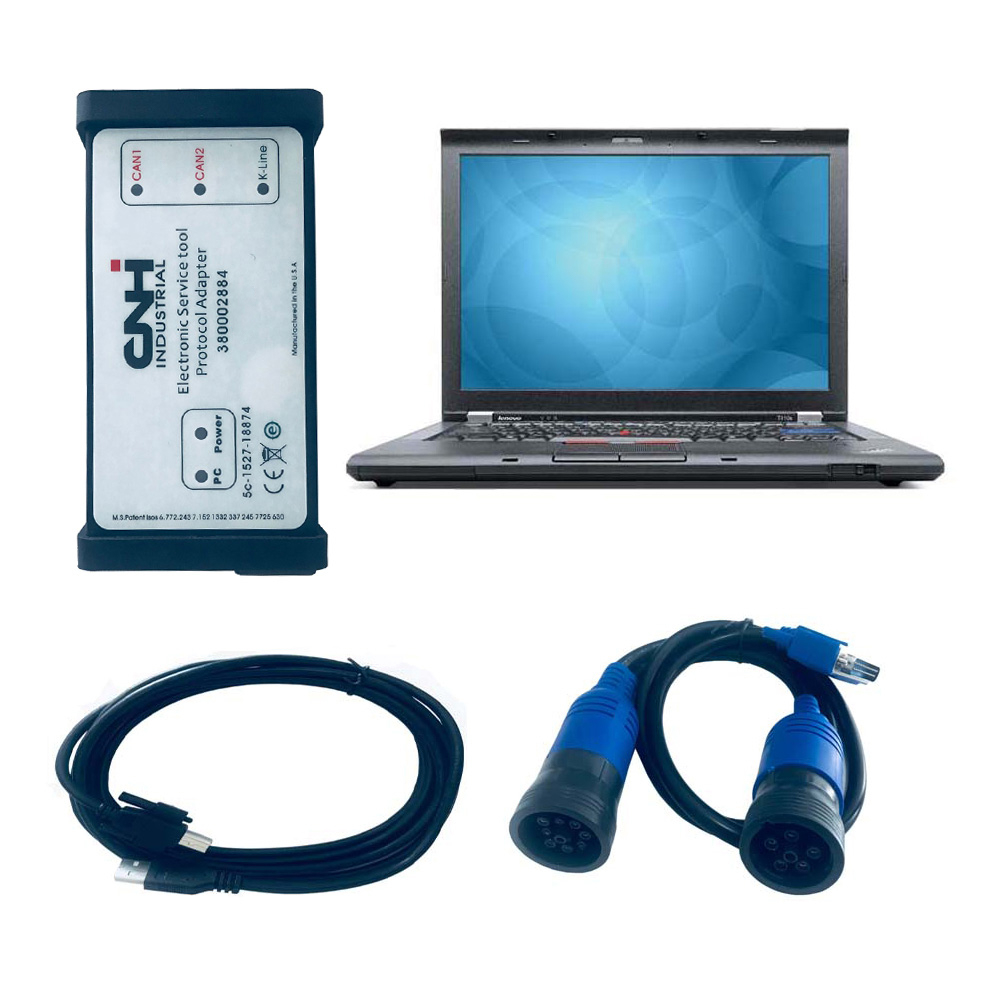 Electronic Service Tool Software CNH EST Supported brands:
New Holland (Agriculture and Construction);
New Holland FK (Fi at-Kobelco);
New Holland O&K (Orenstein & Koppel);
CASE (Agriculture and Construction);
STEYR;
KOBELCO;
Iveco (Astra) (articulated dump trucks only);
FlexiCoil;
Sumitomo (S.H.I.)
Electronic Service Tool Software CNH EST Functions:
1.Check status of parameters;
2.Retrieve faults;
3.Run diagnostic tests;
4.Make ECU and parameter programming;
5.Monitor active and logged diagnostics;
6.View and change ECU configuration;
7.View diagnostic procedures and schematics.
8.Troubleshoot problems;
9.Use asist database;
10.Run scope diagnostics;
11.E.A.S.y – additional engine diagnostic and download tool for connection directly to ECU to perform diagnostic, programming and ECU reload by K-Line protocol.
12.CNH Engine Download Tool operates from within the EST program to perform the following engine download operations:
13.Provide Engine Control Unit (ECU) programing update capability;
14.Provide blank ECU initialization and programming capability;
15.Provide ECU programming reassignment for blank and other ECUs;
16.Provide ECU download crash recovery.
Please be Attention :
If you selected option 1 :
CNH EST 9.8 2023.03 diagnostic software will be installed in a 256GB SSD hard drive . After receiving the hard drive, please contact our customer service to remotely activate these software for you.
If you selected option 2 :
CNH EST 9.8 2023.03 +ETimGo 8.6 Full 04.2202 software will be installed in a 512GB SSD hard drive . After you get the har didsk , please contact our customer service to remotely activate these software for you
CNH EST 9.8 Supported languages: English, Italian, Russian, Polish, Spanish, French, Portuguese, German, Dutch, Danish
CNH EST 9.8 2023.03 + ETimGo Full 04.2022 Install + Active
Type of software: Repair manual, Diagnostic Software
Make: Case, Kobelco, New Holland
Region: WorldWide
OS: Window 10 64bit