Launch X431 PRO VS X431 Pro Mini Wifi/Bluetooth OBD diagnostic tool + reset function
|

Launch X431 Pro Mini is newly available at CnAutotool.com, what it differs from Launch X431 PRO? Here a comparison table for reference. PS: Launch X431 Pro is available with X431 Pro 7" (first generation) (SP183),  Launch X431 V 8" global version (SP167-B), Launch X431 V 8" (SP183-D).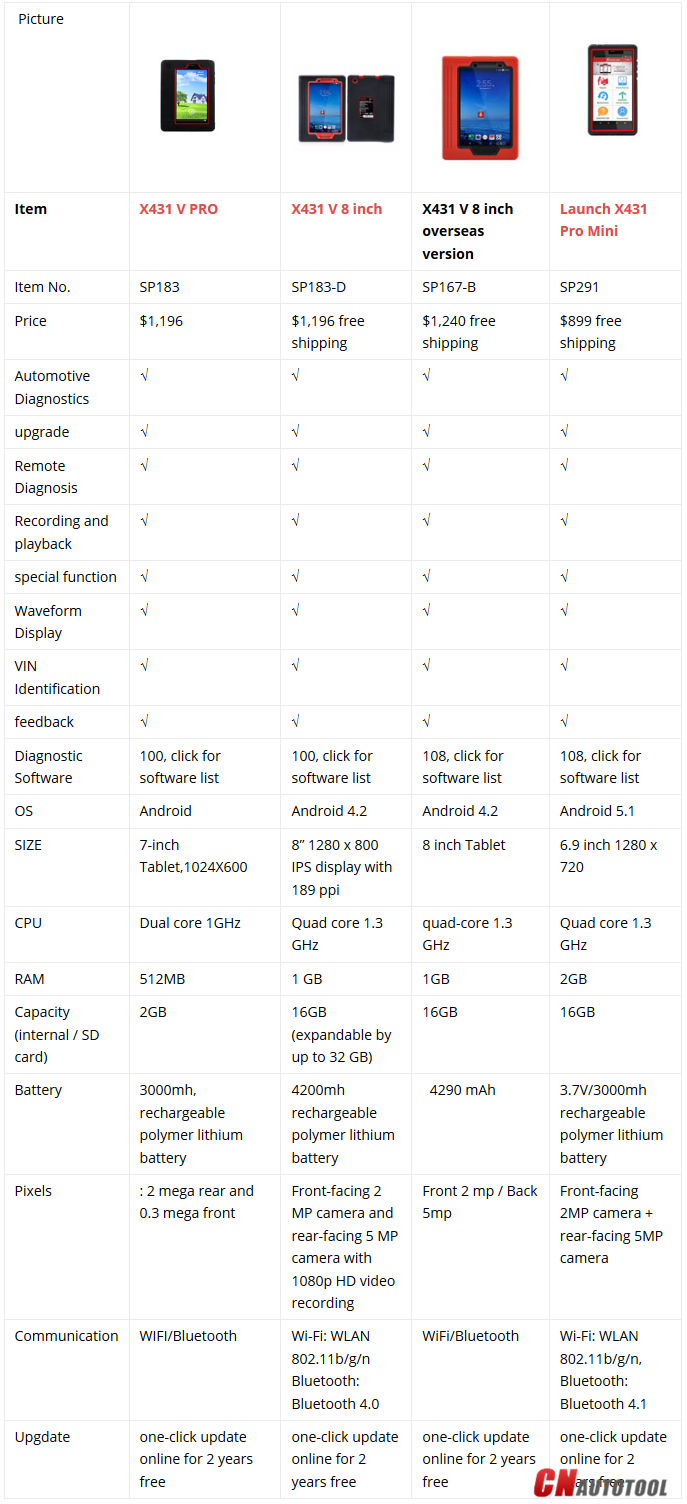 User registration of Launch X431 Pro Mini Scanner:
Tap "Login" on the upper right corner of the main menu screen:


If you are a new user, tap "New Registration". See below picture.


Note: To obtain better service, you need to provide real information.
Create App account: fill in the information in each field and then tap "Register", a screen similar to the following will appear:

Activate the VCI module:
In the above figure, input the Serial Number and Activation Code, which can be found in the password envelope.


Note: To exit and activate it later, tap "Skip". In this case, you can activate your connector by tapping "Activate Connector" in "Personal Center".
Tap "Activate", a dialog box pops up saying congratulations! You have successfully completed your registration; the next step is to download the diagnostic software