This is how to decode & cut a key and program or add a new key to Nissan Altima year 2006.
If you have all remotes available:
Here, you must have all remotes on hand when performing this procedure. Any remotes not used during this procedure will become inactive.
Close and lock all doors with the driver's side power lock switch located on drivers door panel.
Insert key into ignition (DON'T TURN) and remove it from the ignition key cylinder at least 6 times within 10 seconds (this will need to be done at approximately one second intervals). You may need to insert and remove the key up to 10 or 12 times until your hazard lamps flash. PLEASE NOTE: Withdraw key completely from ignition cylinder each time. If this procedure is performed too fast or too slow the system will not enter programming mode.
Insert key into ignition and turn to the ACC position.
Within 5 seconds, push the LOCK button on the keyless remote. Your hazard lamps will flash. PLEASE NOTE: Do not press the button on the remote more than one time or the programming will not be successful.
If there are any remaining remotes (including working ones), Unlock then Lock all doors using the switch on drivers door panel. Within 5 seconds of locking and unlocking doors press LOCK button on the next remote. Your hazard lamps will flash. Repeat this step for each remote (including any working remotes).
When all remotes have been programmed turn the key to the OFF position, remove keys from the ignition, unlock doors using the driver's side power lock/unlock switch and open the driver side door. Test all remotes.
If you have a decent key only or lose all keys:
You need:
a Nissan NSPC001 pin code reader
a decent auto programming tool for the car: Nissan Consult 3 or Consult 3 plus
a security immobilizer card used to make keys to Nissan
a good automatic key cutter, such as SEC-E9 Key Cutting Machine
and good new keys/remotes to add
The steps:
read pin – program key – decode and cut keys
in detail…
Step 1: NSPC001 reads pin codes
Connect the code reader into the OBD diagnostic socket
Read the 5-digit BCM code and transfer it to 4-digit pin code
Write down the pin code
Disconnect the pin code reader
Step 2: Nissan consult iii Plus adds new keys
Connect Consult III plus to the computer and the vehicle
Connection method: via the USB cable or Bluetooth
Insert key into the key hole, turn ignition ON with engine OFF
Start Consult-III plus software
Click on "Connect" button on VIMI selection screen to connect with VI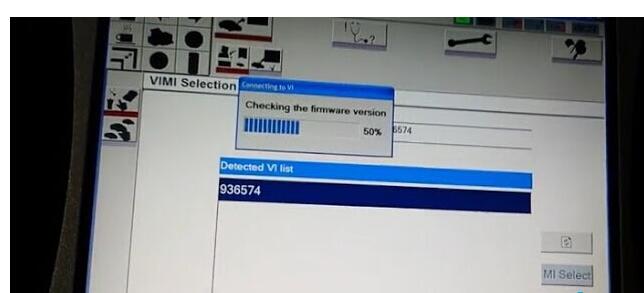 the computer and vehicle establish good communication
then Consult3 plus software will display VIN info
Choose Nissan model and year, and confirm vehicle information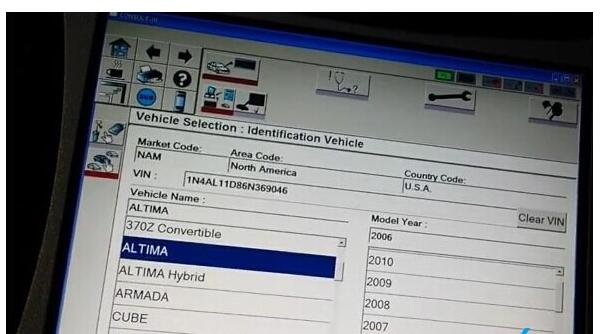 Wait until the Nissan Consult module to access all control modules, Engine, BCM, Transmission, Airbag etc.
The car dashboard will illuminate and the indicator lights on Consult 3 will flash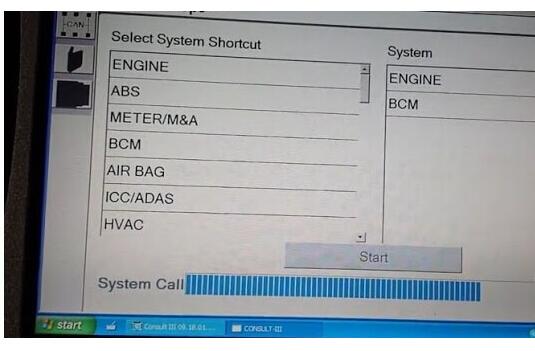 Diagnostic: Direct Diagnostic Mode program
Tick Key programming icon (NATS SELECT DIAG MODE) on the left menu, plug the security card and press START
(There are two options under NATS SELECT DIAG MODE. Select C/U INITIALIZATION.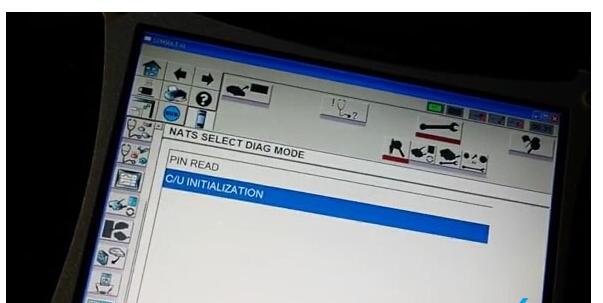 Push START BUTTON after enter password
Manually enter the pin code
Initialization completed
Follow the guide in the sw to finish key programming
Step 3: SEC-E9 machine decodes and cuts Nissan keys
First decoding…then cutting….
SEC-E9 key cutting machine Nissan car list:

Images: How to use SEC-E9 key machine for Nissan key decoding and cutting