LAUNCH X431 ICARSCAN OBD2 Code Reader and VPECKER Easydiag Testing report
|
LAUNCH ICARSCAN and Vpecker Easydiag , which one is a better OBD2 fault code reader ? One of our customer has tested both and make a comparison of Vpecker easydiag wifi diagnostic scanner and LAUNCH ICARSCAN OBD2 Scanner (Super LAUNCH X431 IDIAG Update Version) on Several Models.
Tested Tool:
LAUNCH ICARSCAN ( Super LAUNCH X431 IDIAG )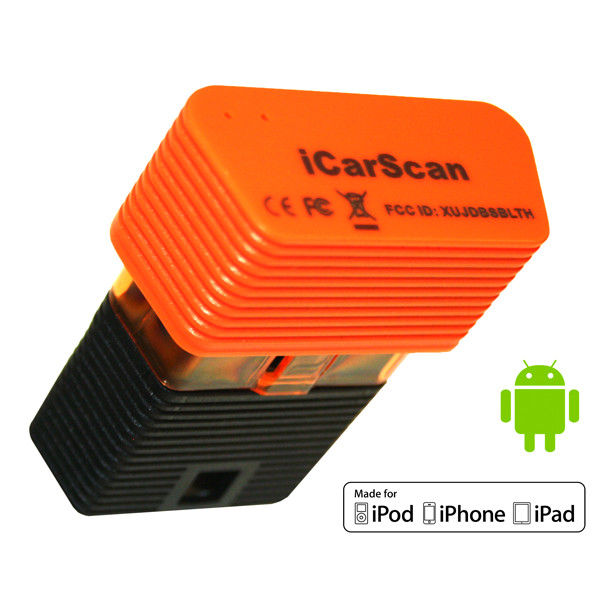 Tested Model
Mazda 6 GH 2.0 Diesel 2008
Toyota
Honda
Scion
Tested Results
Functions
To be Honest, LAUNCH X431 ICARSCAN OBD2 Code Reader have a lot more options on that car then vpecker, for example on engine it can only read few parameters and it can read and clear trouble codes thats it nothing else on engine not even dpf regeneration, idiag have more to offer for that car, I tested on few more cars. I think what is can do more with special functions is for Toyota, Honda, Scion. But since it is original OBD2 code reader and softwar price is ok for it. It can do newest cars till 2017, software support online update. It can free to select 5 brand car software with 3 special functions, if you want to extra software, price is 39USD per brand ( Cost $158 )
So for now vpecker OBD2 scanner is good because it can do multi-brand cars. But software for this scanner is older. I think it is good for older cars. Price is $159, the functions are close to Delphi Autocom, but it is limited to do special functions.
VPECKER Easydiag Special Function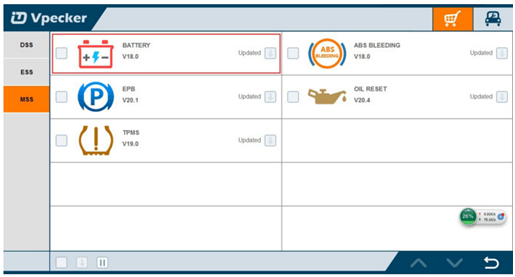 LAUNCH ICARSCAN Special Funtion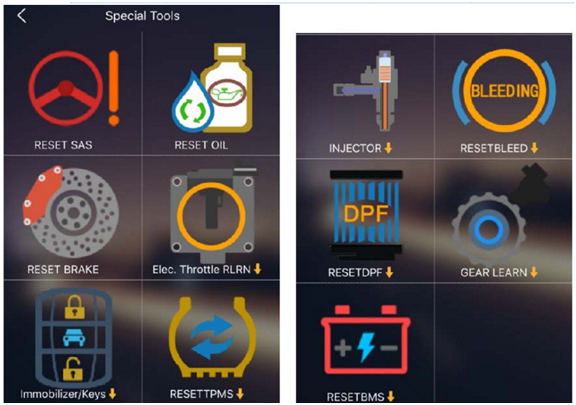 Car Software List:
Cover up to 115 major car software, there are 39 software be ready.
FOR ASTONMARTIN
FOR HONDA
FOR PORSCHE
FOR SUBARU
FOR CITROEN
FOR MAZDA
FOR SGM
FORvW
FOR AUDI
FOR JPISUZU
FOR RENAULT
FOR SUZUKI
FOR DAEWOO
FOR FERRARI
FOR FIAT
FOR GM
FOR BENZ
FOR KIA
FOR ROVER
FOR TOYOTA
FOR MITSUBISHI
FOR NISSAN
FOR OPEL
FOR AUTOSEARCH
FOR BMW
FOR LANDROVER
FOR SAAB
FOR USAFORD
FOR SKODA
FOR SMART
FOR SPRINTER
FOR DEMO
FOR CHRYSLER
FOR MASERATI
FOR SEAT
FOR VOLVO
FOR HYUNDAI
FOR PEUGEOT
FOR SSANGYONG
FOR UPDATING….
I should say, each one have its own merits and demerits, but both Vpecker Easydiag and LAUNCH ICARSCAN are good work till now. It is a successful purchase from China. If you are interesting in LAUNCH ICARSCAN, please link to www.cnautotool.com