Autel's MaxiSYS Elite Offers Faster Processor, New Docking Station
|
The Autel MaxiSYS Elite J2534 ECU Program is the latest addition to Autel's MaxiSYS family of diagnostic tools.
The new Elite features a faster processor, higher screen resolution, faster WiFi, longer battery life and Android's 4.3 operating system.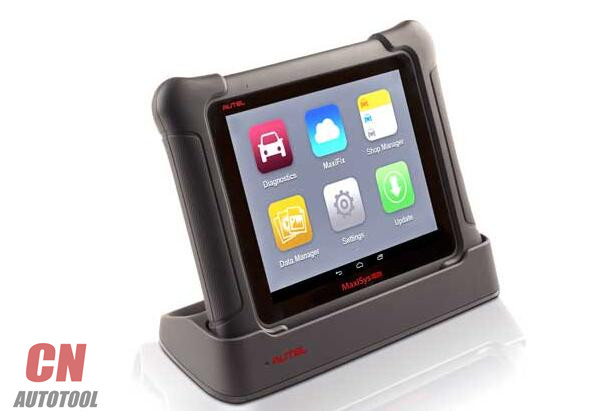 The Elite's VCI (Vehicle Communications Interface) utilizes Autel's sophisticated J-2534 interface for expansion.
The tool includes an all-new docking station, which holds the Elite at a perfect viewing angle while charging it conveniently on your toolbox or cart.
With the Autel MaxiSYS, technicians get two years of updates and warranty and have access to a dedicated Elite tech support team for faster response.
The Elite utilizes Autel's powerful diagnostic system software.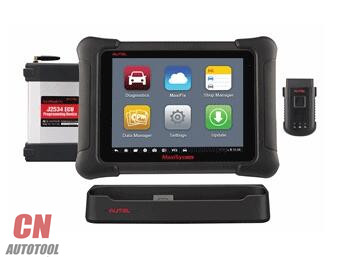 Autel's most complete diagnostic tool for cars sold in the USA is the Autel Elite.   This model replaced the Autel MS908 Pro about a year ago.   Amazon, eBay and other websites are selling the same model for about $50 more that Best Value Company.   Although we collect sales tax on sales made to California customers, Amazon will collect sales tax to all customers in states where sales tax is applicable.
The Autel Elite features a charging cradle (sometimes called a charger or docking station).   The Autel Tool is wireless via Bluetooth.   The tablet uses a standard Android operating system so you are able to watch YouTube videos or browse the web.