Best quality MDI for GM Scan Tool with Wifi 2017.03
|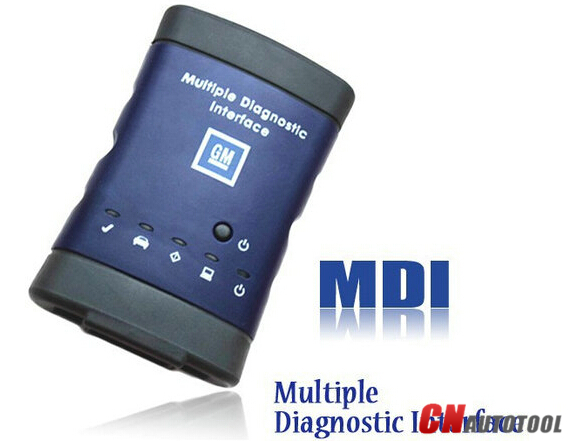 Highlights of MDI:
1.Multi-Languages available:English, French, German,Italian.etc. Total 30 languages to choose
2.Can do cars from 1990-2017.03 Year
3.You can choose with hard disk (software) or not. the GM MDI software has been installed to a portable hard drive 500G SATA interface, it can be used on all SATA hard drive interface after year 2008
4.Support 2010-2017 year new cars
5.Support WIFI
Note: if need programming online,you must have an original account by yourself.
Newest features for MDI :
1. With opel Global tis global diagnostic system
2. Support offline lease function
3. Support Opel offline programming function
4. With GDS2 diagnostic system
5. Tech2win diagnostic software support adding latest software
6. support programming online
7. support cable communication
8. support wireless communication
9. support original factory latest software
10. With European Chevetl Global tis, Supports European Chevetl offline programming
11. All Chip are new and original
Description:
General Motors Global Electrical Architecture (Global A) and Global Diagnostic Hardware &Software
Global Diagnostic System DGS& Mutiple diagnostic Interface MDI
MDI and GDS Background
MDI is an interface between the vehicle DLC and a PC (by wired USB, wired Ethernet, wireless Ethernet ) and TIS2web.
Required for diagnostics on new SGM Global A Electrical Architecture Vehicles
Used with GM Global Diagnostics System (GDS), SPS and MDI Manager Software
Allows for GDS diagnostic
GM Multiple Diagnostic Interface (MDI)
All current and most legacy vehicle protocols: UART, KW2000, CLASS2, GM LAN, etc.
Needed for Global A architechture vehicles
Supports Service Programming System (SPS)
Supports PC-Based diagnostics with rollout of the Global Diagnositc System (GDS) application
Includes Flight Recorder Mode
New Diagnostic Application Software required for Global A Vehicles
Global Diagnostic System (GDS)
PC-based software diagnsotics
DTCs, Diagnostics, Data Display & Visualization, Device Controls, Special Tests, Flight Recorder management, etc.
GDS is software which runs on a specific PC. Updates received via TIS2Web.
Multiple display options. More space for diagnsotics. Session management for multiple us.
What protocols does the MDI for GM Support?
For immediate use — At present, vehicles have two buses on the 16 pin connector
(high speed and low speed GMLAN). The GM MDI scan tool communicates using all of the existing GM protocols, the same as the Tech 2:
– UART
– Class 2
– KWP2000
– GMLAN (CAN)
The Future of the GM Tech 2
The Tech 2 remains an essential tool through at least the 2010 model year. The GM MDI will not support past models when its diagnostic capabilities are introduced. And, the Tech2 will continue to be needed to diagnose all vehicles fromprevious model years. Remote programming with the Tech 2 will continue to be supported for use on all 2007 and previous vehicles.Additional information will be supplied in future.
HOW WILL THE MDI BE USED?
The GM MDI will be required to perform diagnostics on selected NAO vehicles for model year 2009. Diagnostic software is scheduled to be released for the GM MDI at CnAutotool.com during the fourth quarter of 2008.