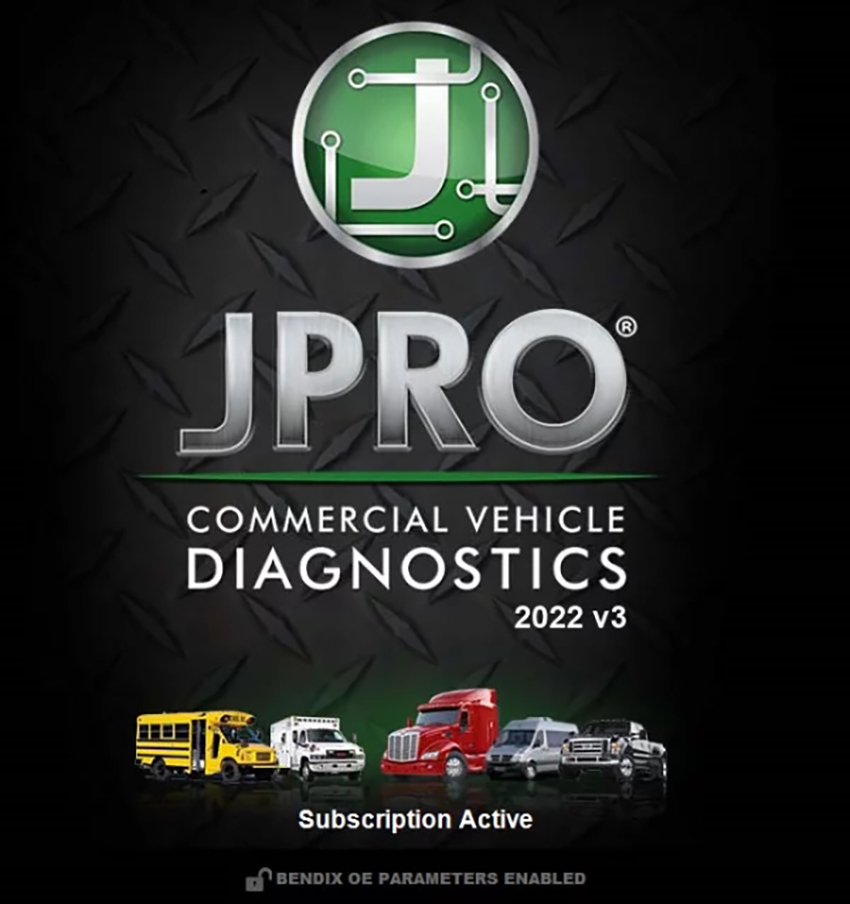 Noregon JPRO Professional v3 Diagnostic Software works as a standalone diagnostic tool with all OEM applications on a broad range of heavy and medium-duty truck vehicles.
Includes the following features:
✓ JPRO® Heavy-Duty Features
✓ JPRO® Off-Highway Features
✓ JPRO® Medium-Duty Features
✓ General Features List
o Education and Troubleshooting Features
o Reporting Features
o Integration Features
o Configuration Features
o Product Support Features
All Makes, All Models Coverage:
Engines Transmissions Braking Systems Body & Chassis
✓ CAT On-Highway ✓ Allison ✓ Bendix ✓ Bluebird
✓ CAT Off-Highway ✓ Detroit Diesel ✓ Ford ✓ Dana
✓ Cummins ✓ Eaton ✓ GM ✓ Ford
✓ Detroit Diesel ✓ Ford ✓ Haldex ✓ Freightliner
✓ Ford ✓ GM ✓ Sprinter ✓ Fuso
✓ GM ✓ Mack ✓ Wabash ✓ GM
✓ Hino ✓ Sprinter ✓ Wabco ✓ International
✓ International ✓ Volvo ✓ Kenworth
✓ Isuzu ✓ ZF ✓ Mack
✓ Mack ✓ Peterbilt
✓ Mercedes-Benz ✓ Sprinter
✓ Paccar ✓ Sterling
✓ Sprinter ✓ Thomas Built
✓ Volvo ✓ Volvo
✓ Western Star
2022 V3 Noregon JPRO Professional Truck Diagnostic Scan Tool Plus Panasonic CF19 I5 4GB Laptop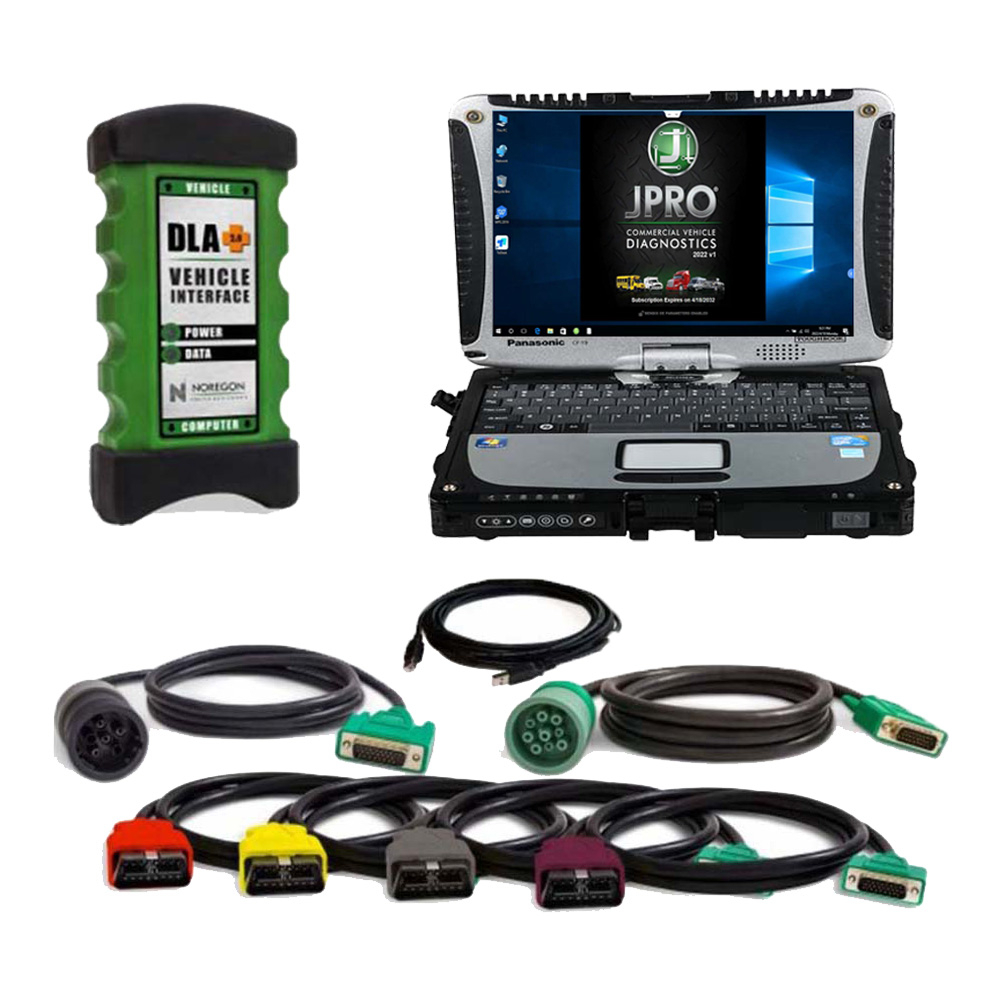 Package: 
1.Second Hand Panasonic CF19 I5 4GB Laptop(With JPRO Professional Diagnostic Software)
2.JPRO DLA+ 2.0 Adapter Cable
3.Heavy-Duty Vehicle Cables Type 2 Vehicle Cables (6-Pin & 9-Pin)
4.Medium-Duty Type-B OBDII Cables (Ford, GM, Sprinter/Hino/Isuzu, Mack & Volvo)
5.USB Cable
6.DVD(JPRO Software with keygen+ins)
7.Adapter Carrying Case
Panasonic CF19 I5 4GB Second Hand Laptop Specification:
Model : CF-19
Processor Type: Intel(R) Core(TM)I5 CPU i5-3320
Memory Size: 4096 MB
auailable Menory: 3893 MB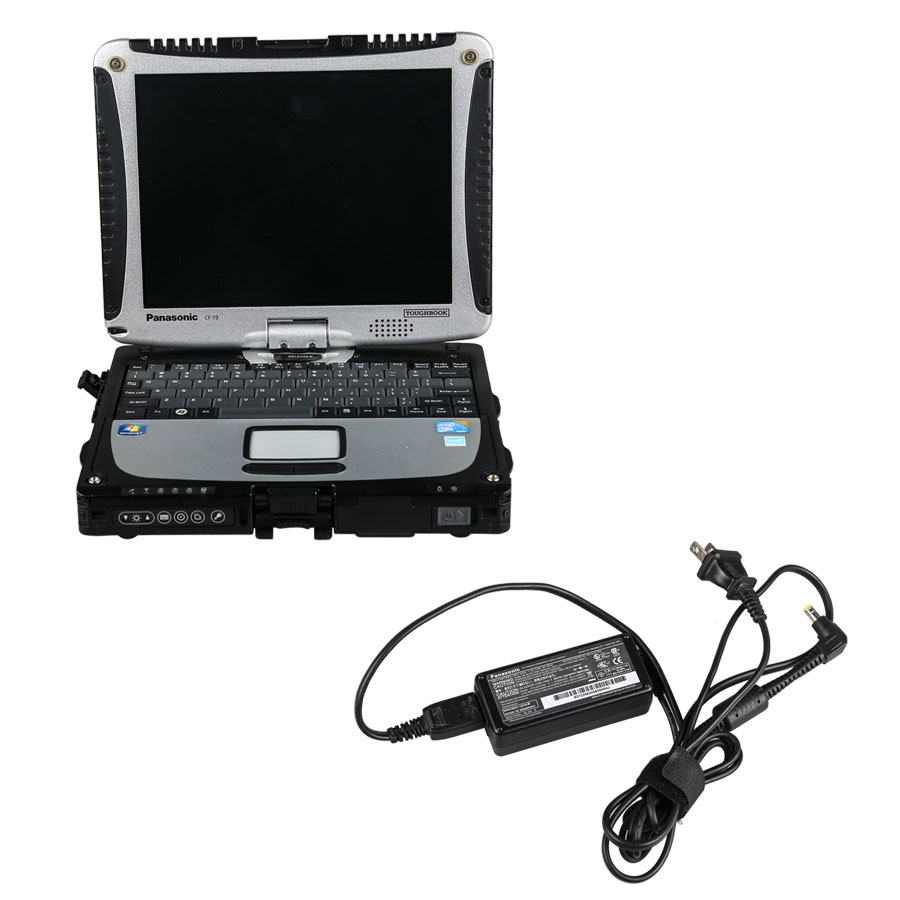 2022 V3 Coverage Information:(What trucks will JPRO work on?)
https://www.noregon.com/jpro/coverage/
JPRO automatically detects all components on the vehicle, down to the serial number, so you don't have to choose which application is needed to diagnose the vehicle. If you do need additional information from your OEM applications, JPRO will launch the application and/or its associated troubleshooting manuals directly.