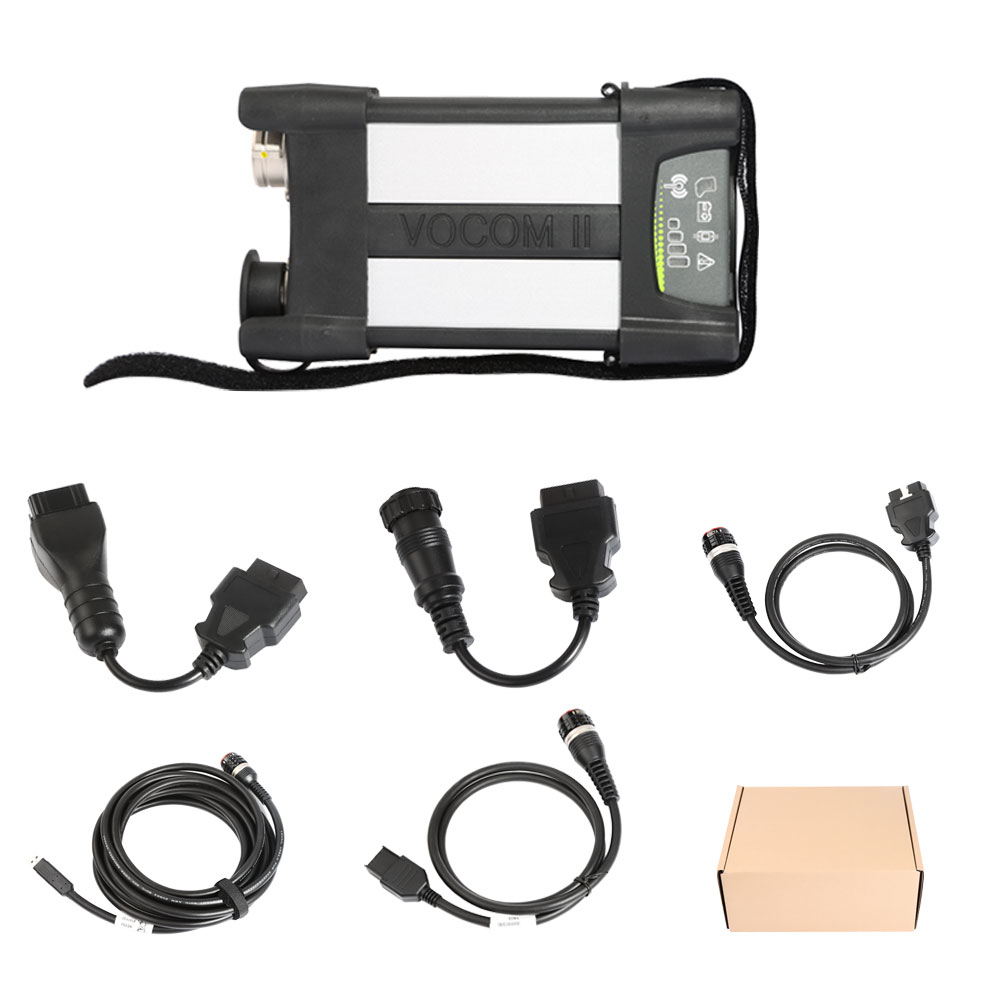 What is VOCOM II 88894000 ?
VOCOM 2 88894000 Interface with APCI PPT(Premium Tech Tool ) 2.7.25 tech tool is the latest diagnostic hardware tool for PPT Volv-o excavator trucks, buses, engines, and machine diagnosis, programming, and maintenance.
Vocom 2 provides communication and translation between computer and vehicle. A dealer tool to access and program parameters in Level2 and Level3 without connecting to central severs, work with Tech Tool (VCADs Pro), Normal or Development mode.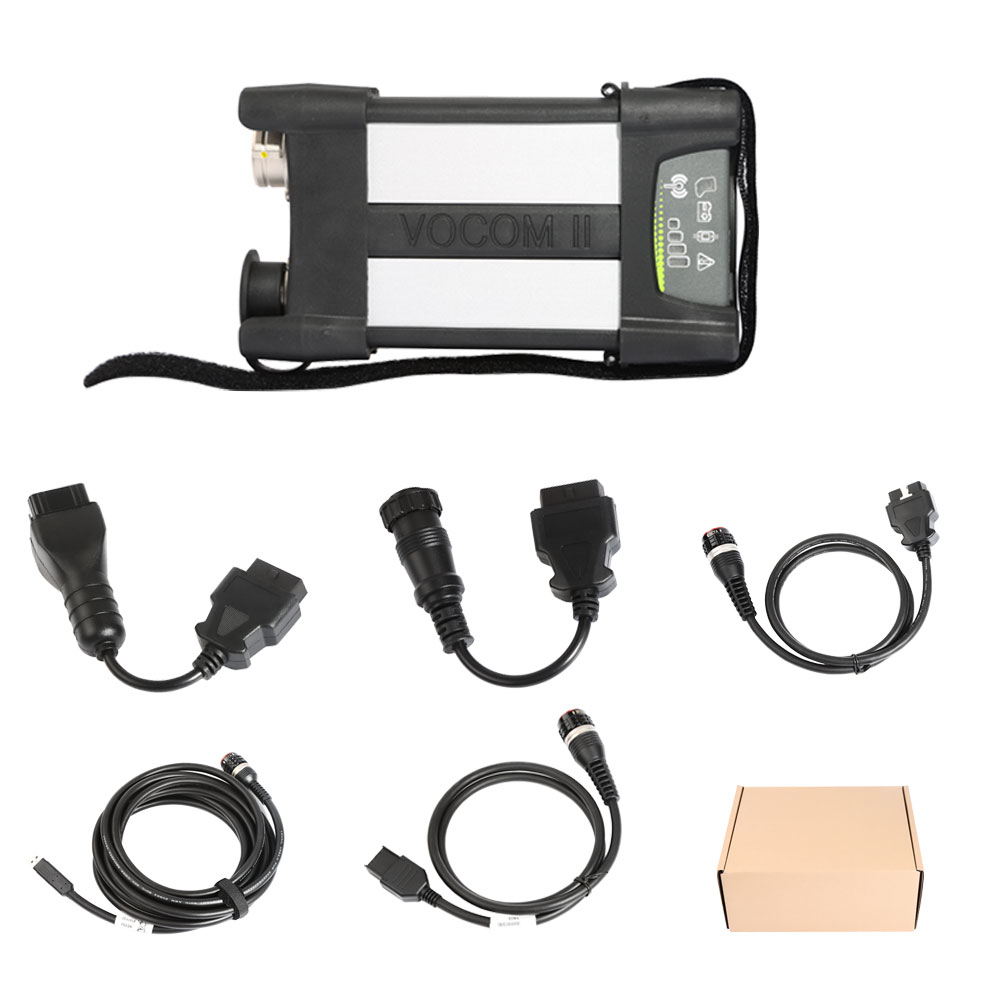 The New VOCOM 2 interface is designed with a focus on robustness and durability to withstand the tough workshop environment. Compared with Vocom I, Vocom II has:
Improved LED indicators
Improved quality of cables
Military standard of connectors
Better liquid and dust ingress protectors
Metal casing and rubber bumpers for better protection
Operates from -40 Celsius to +85 Celsius
Shock resistance: 2 meters
VOCOM II 88894000 Interface Feature:
The Genuine VOCOM 2 from VXDAS is Original, it have WIFI is not Vocom I in case Vocom II.
J1708
ISO15765
ISO13400/DOIP
ISO09141
CAN
CAN FD
J1939
KWP2000
Battery Voltage Level Check
WLAN 802.11N 5GHZ
Automotive Ethernet Protocol Support
Configuration tool
IP67 level water/dirt resistance
ROHS – All applicable products in the EU market after July 1, 2006 must pass RoHS compliance
Design and Function of VOCOM II 88894000
VOCOM II has a ruggedized design with an aluminum enclosure and ECTA connectors for OBD interfaces (vehicle side) and USB interfaces (host side). The WLAN antennas are located under the plastic cap with the function indicators.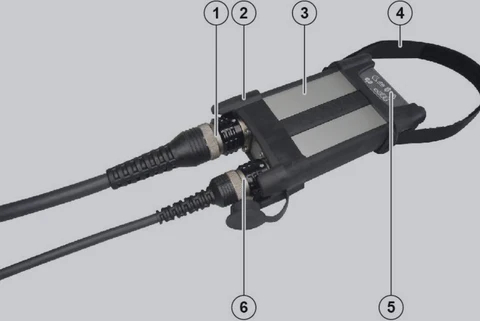 1 ECTA-26/OBD Connector
2 Rubber protector
3 Aluminium enclosure
4 Carry strap with Velcro fastener
5 Plastic cap with WLAN antennas and function indicators
6 ECTA-12/USB connector with dust cap
Most Powerful and Efficient Solution in the market- VOCOM II 88849000
Latest and fullest diagnostic software
Electrical Wiring Diagrams – FM, FH, FL, FE
Development access – configure more than 11000 parameters of ANY level without any restrictions (APCI) For example Minimum/Maximum values like speed limit, chassis ID change, injector programming, EURO 6 configuration available, clutch calibration etc.
Minimum/Maximum values like speed limit,
Chassis ID Change
Injector programming
EURO 6 configurations available
Clutch calibration
Supported Multi-language: English, Czech, Danish, German, Spanish, French, Italian, Magyar, Dutch, Polish, Portuguese, Romanian, Swedish, Turkish, Russian, Lithuanian, and other.
Full Package:
1) 88890305  USB Cable
2) 88890304  OBD Cable
3) 88890306  FCI/8 PIN Cable
4) 88890302 12 Pin Cable
5) 9993832 14 pin diagnostic cable
6) Vocom II 88894000  interface
7) PTT2.8.150  or PTT 1.12 (Optional)