Xtool X100 Pro2 Customer Reviews
|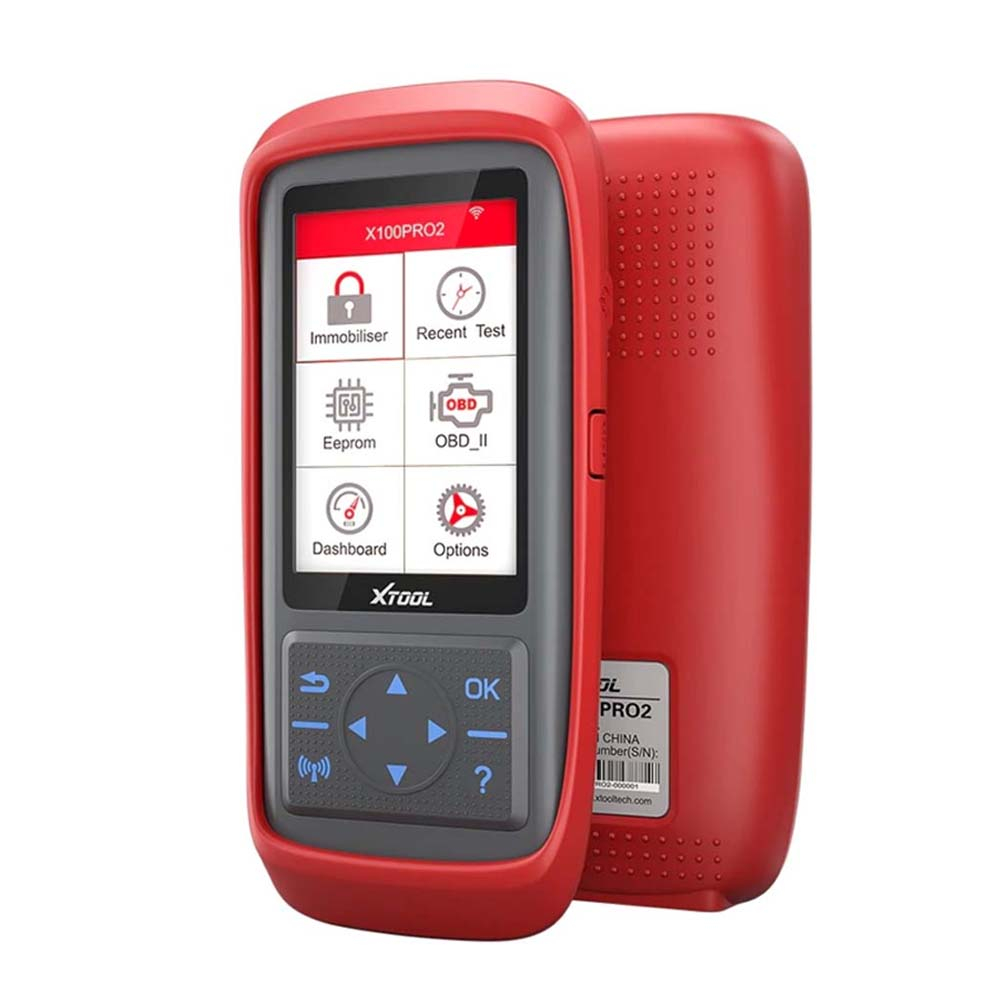 Xtool X100 Pro2 supports key programming and dashboard recovery for most European, American, Asian and Chinese cars. Here have collected some customer reviews about this auto key programmer. Hope it helps you!
Review 1: Very fast shipping by UPS Poland! X100 pro2 works properly. Tested only on some VAG vehicles. Reading PIN, diagnosis and odo (only in instrument, doesn't change in ECU) works well. It's a pity that only the VAG (Audi Seat Skoda VW) has diagnostics built in. The rest is only by OBD2 protocol. As it comes to immortality works well on some Asian cars. For this price I recommend.
Review 2: The xtool x100 pro2 works well in a Town Country provide code and wrench works 100%.
Review 3: The x100 pro2 I received is same as the product descriptions. Packing is good. Functional checked superficially. Zaregil. Updated. Checked on OBD tester all protocols work. Connected to Sandero 2011. To Immo clings, the keys see, can add. On the OBD Motor sees. While satisfied, let's see what happens next.
Review 4: Very good seller sent I recommend the seller note 1000 very attentive!
Review 5: Date required product 14/1/20 was received very well 29/1/20. Thank seller to fill it tightly. There is no damage on my x100 pro2. I have not tried ready yet I will leave you to talk about a device.
Xtool X100 Pro2
Xtool X100 Pro2
Review 6: Good product! High quality! Works fast and accurately. Russian language is very poor, i have switched to English.
Review 7: Delivery fast-courier brought to the address. Everything looks great! I took for Nissan beetle to prescribe a new key, but not here-it was: I made friends only with the central station and everything! There is no Connekt with immobilizer. In vain bought!!! If someone is going to buy for the same reason-do not take and do not throw money into the wind! With Beetle it does not work (with immobilizer). It's easier to buy a double.
To be continued…
By the way, not all the car models are supported by xtool x100 pro2 in the market.
If you want to buy this tool, you'd better ask your dealer whether your car model is supported.