Description: JPRO Professional truck scanner is the most comprehensive and powerful all makes, all models diagnostic tool available in the industry today. In one, easy annual subscription, JPRO provides a complete & unparalleled diagnostic service & repair solution wi

Item No.  CA398
Description: JPRO Professional truck scanner is the most comprehensive and powerful all makes, all models diagnostic tool available in the industry today. In one, easy annual subscription, JPRO provides a complete & unparalleled diagnostic service & repair solution

Item No.  CA398-1

(

11

)
The JPRO Professional Diagnostic Toolbox includes the laptop, JPRO software, all your cables and adapters, along with the add-on software as described below.
1.Software on DVD-ROM with Keygen and Drivers
2.JPRO DLA+ 2.0 Adapter Cable
3.Heavy-Duty Vehicle Cables Type 2 Vehicle Cables (6-Pin & 9-Pin)
4.Medium-Duty Type-B OBDII Cables (Ford, GM, Sprinter/Hino/Isuzu, Mack & Volvo)
5.USB Cable
6.Adapter Carrying Case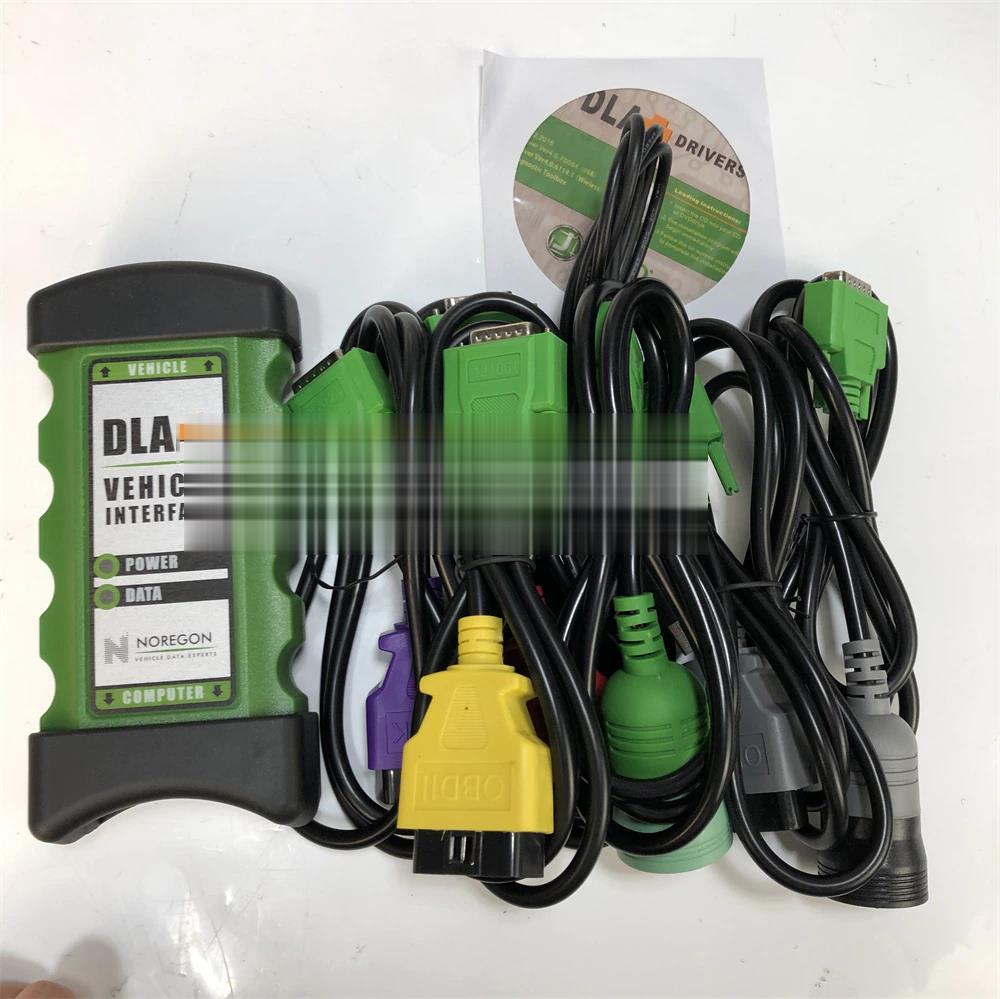 JPRO Professional Diagnostic Basic Coverage includes the ability to read & clear codes on the following list. You can also view all live data and perform basic diagnostics.
Body and Chassis: Bluebird, Ford, Freightliner, GM, International, Kenworth, Mack, Peterbilt, Sprinter, Sterling, Thomas Built, Volvo, and Western Star
Engines: CAT, Cummins, Detroit, Ford, GM, International, Mack, Mercedes, PACCAR MX, Sprinter, Volvo
ABS: Bendix, Ford, GM, Haldex, Sprinter, Wabash, WABCO
Transmission: Allison, Detroit, Eaton, Ford, GM, Mack, Sprinter, Volvo, ZF
The software will now perform the following bi-directional commands:
Cummins – Bidirectional support for the following:
Cylinder cut-out for EPA 2002 to Current (ISB, ISC, ISL, ISM, & ISX)
DPF Stationary Regen for EPA 2007 to Current (ISB, ISC, ISL, ISM, ISX)
Trip Reset for EPA 2007 to Current (All ECUs)
Aftertreatment reset for EPA 2007 to Current (All ECUs)
Fuel Injector Reset for EPA 2013 to Current (All ECUs)
Fuel Leakage Test for EPA10 to Current
Fuel Injector Calibration EPA 2007 & EPA 2010 (All ECUs)
VGT Actuator Installation & Calibration EPA 2010 to Current
VGT Hysteris Test for EPA 2010 to Current
DEF Doser Pump Override for EPA 2010 to Current
Change road speed, cruise speed, & idle shutdown timer for EPA 2007 to Current
DEF System Leak Test (EPA 10 ISB/ISC/ISL/ISX & EPA 13 ISB/ISL/ISX)
Detroit Diesel – Bi-directional support for the following:
Cylinder cut-out for 2000 to 2014
DPF Service Regen for EPA 2007 to Current
SCR System Output Component Tests for EPA 2010 to 2013
SCR ADS Self Check for EPA2013 to Current
DPF Ash Accumulator Reset for EPA 2010 to Current
Idle Shutdown Timer EPA 2010 to Current
Cruise Speed Limit Changes for EPA 2010 to Current
Road Speed Limit Changes for EPA 2010 to Current
DEF Quantity Test for EPA 2010 to Current
Mack & Volvo – Bi-directional support for EPA 2007 to Current:
Cylinder cut-out
DPF Stationary Regeneration
DPF System Reset
Learned data reset
Setting parameters (Cruise min/max, speed limits, idle shut-down times, and enable/disable cruise)
Trip reports & life of vehicle reports (Only Volvo 2012 & Newer and Mack 20007 & Newer)
Enable/Disable Driver Cruise Control
EGR Function Test (EPA 2013 to Current)
VGT Function Test (EPA 2013 to Current)
VGT Monitor Test (EPA 2013 to Current)
DEF Pressure System Test (EPA 2013 to Current)
International – Bi-directional support for EPA 2007 to Current:
Cylinder Cut Out Test (All MaxxForce & N-Series Engines)
DPF Stationary Regeneration
Aftertreatment Reset for EPA 2007 & 2010 MaxxForce 11/13
DOC/DPF Replacement for EPA 2013 N-Series Engines
KOER Standard Test for all MaxxForce andN9/N10 Engines
SCR Faults Reset for EPA 2013 N-Series Engines
Fuel Shutoff Valve for EPA 2010 MaxxForce 11/13
Fuel Doser Actuator for EPA 2010 MaxxForce 11/13
ETV Position Actuator for EPA 2010 MaxxForce 11/13 and N13 SCR Engines
EGR Position Actuator for EPA 2010 MaxxForce 11/13 and N13 SCR Engines
Air Management Test for all MaxxForce, N9, and N13 SCR Engines
DEF Doser Pump Override Test for N9, N10, & N13 SCR Engines
KOER Injector Tests for all MaxxForce & N9/N10 Engines
Fuel Pressure Adaption Reset (EPA 2007 to Current MaxxForce 7)
Idle Shutdown Time (EPA 2007 & 2010 MaxxForce 7, DT, 9, 10, 11, 13, & 15)
Road & Cruise Speed (EPA 2007 & 2010 MaxxForce 7, DT, 9, 10, 11, 13, & 15)
PACCAR MX Engines (Does not cover GHG17 Engines)
Automated Cylinder Performance Test
DPF Service Regen
Install a New/Cleaned DPF Filter command
DEF Pressure System Test (EPA 2013 & Newer)
Isuzu – Supports 2008-2017 Isuzu trucks with either the 5.2L (4HK1) or 3.0L (4JJ1) engine in both North America
Cylinder Cut Out
DPF Service Regen
Ford – Supports 2004 to 2015 Ford models F-Series, E-Series, Transit Connect, and Transit Vehicles
Gives users the ability to read and clear faults, read freeze frames, read sensor data, and display emission test results
Enables users to run diagnostic tests on components such as Key On Engine Off (KOEO) On Demand Self Test
GM – Supports 2002 to 2015 GM models GMC & Chevy 1500, 2500, 3500, GMC Express & Chevy Savana, all GM Medium Duty Vehicles
Gives users the ability to read and clear faults, read freeze frames, read sensor data, and display emission test resultss with 2.8L
Sprinter – Supports 2007 to current year
Sprinter module gives users the ability to read and clear faults, rear sensor data, and display emission test results
Supports EPA 2007 & newer engine tests: Cylinder cut-out, compression test, DPF regen, injector quantity adjustment, mass air flow sensor initialization, and initialize rail pressure
Supports instrument cluster (2007-2015) tests: Oil change reset, display dimmer test routine, gauge sweep test, LCD display test routine, and speaker test routine
Supports tire pressure monitor – Tire pressure sensor test
WABCO ABS
ABS Lamp Test
Wheel Speed Chart Test
Wheel Speed Window Test
Bendix ABS
ABS Lamp Test
Wheel Speed Chart Test
Wheel Speed Window Test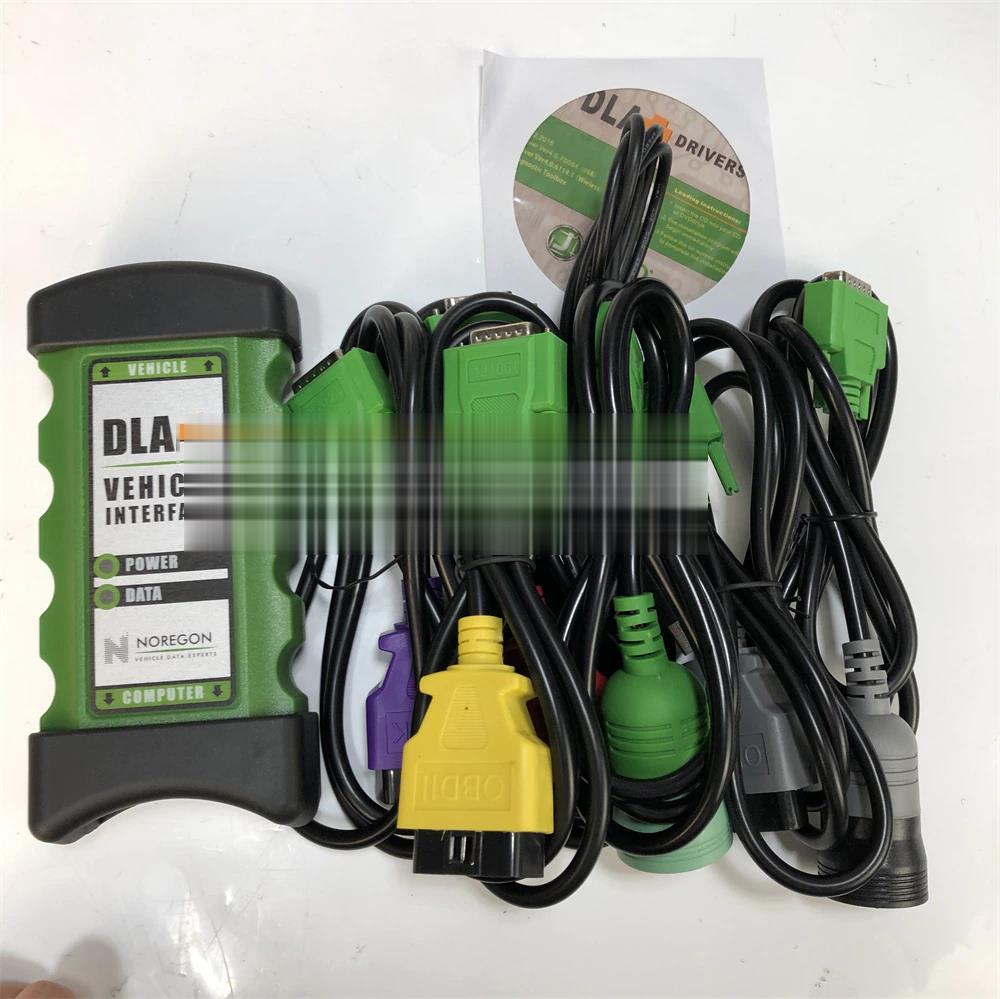 https://www.cnautotool.com/category-39-b0-Heavy+Duty+Diagnostic.html