MB SD Connect Compact C4 Star Diagnosis Supports WIN7
|
Top 5 Reasons To Get MB SD C4:
1. Supports wifi
2. Software Version: 2021.06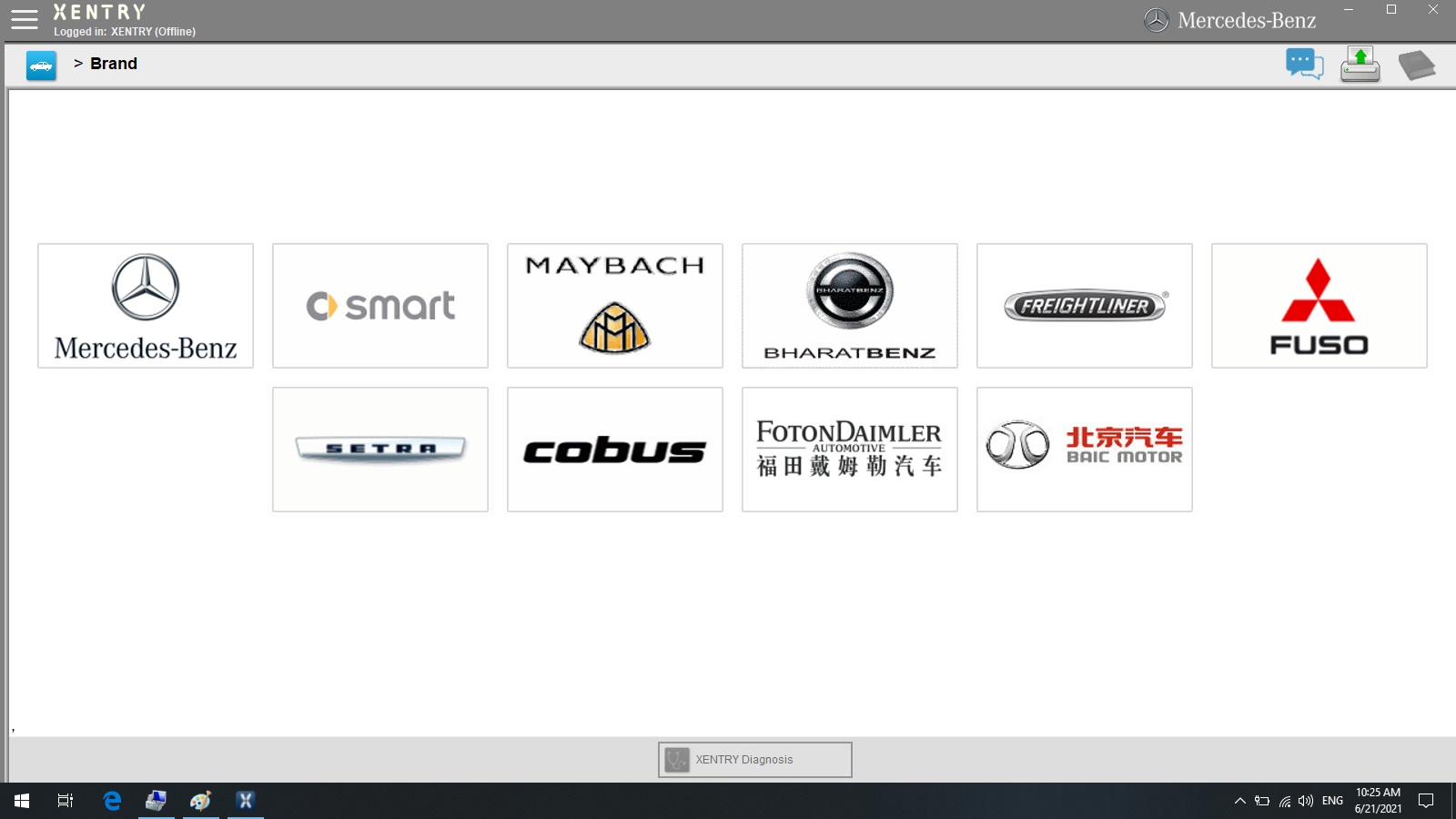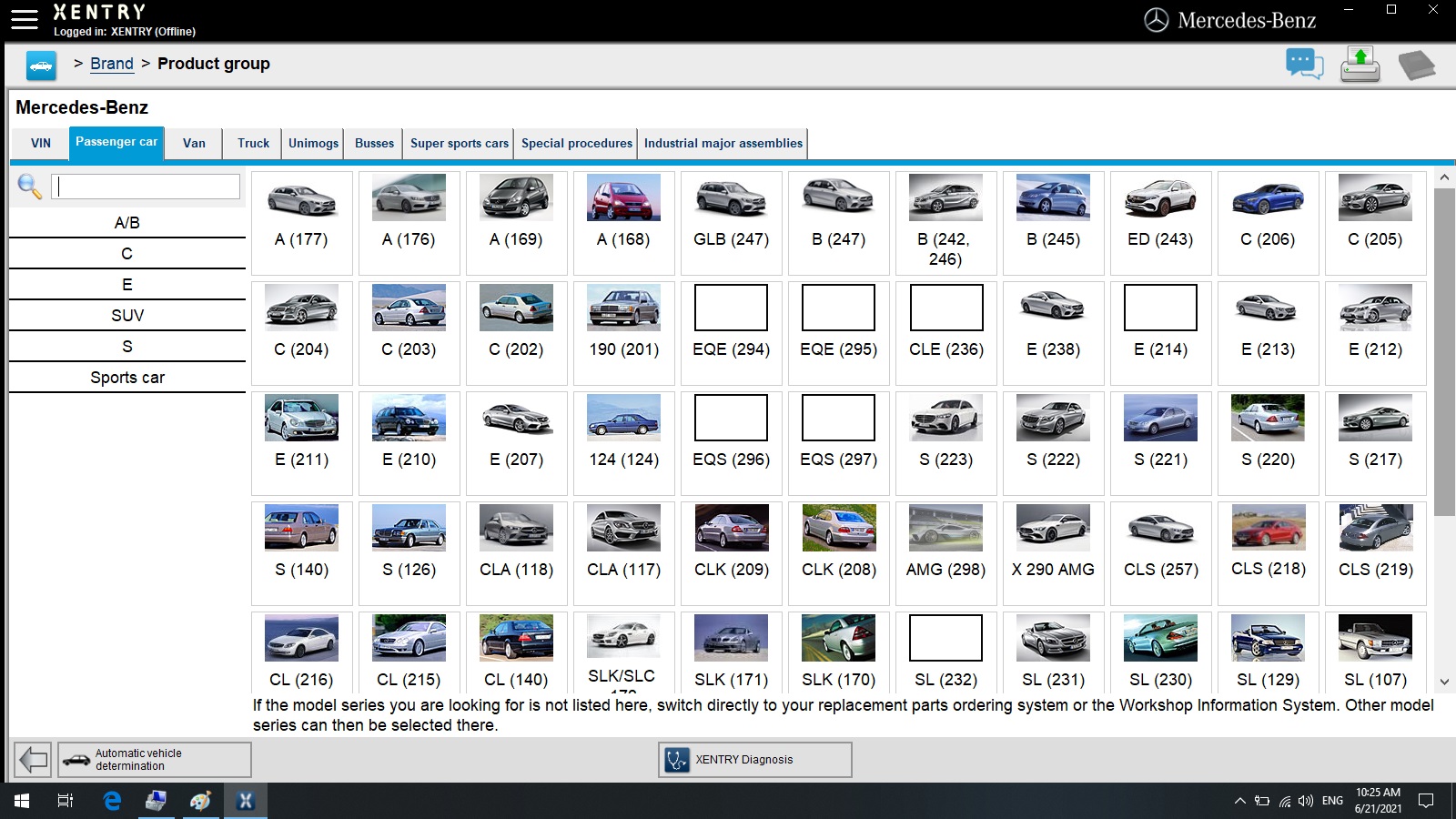 3. Hardware Version:OS:2.3 CSD:2.11
4. Multi-Languages: (Default language is English, if you want other languages, please leave message)
English/Bulgarian/Danish/Greek/Spanish/French/Italian/Korean/Polish/Romanuan/Serbo-Croatian/Turkish/Czech/German/Finish/Hyngarian/Japanese/Dutch/Portuguese/Russian/Swedish/Chinese.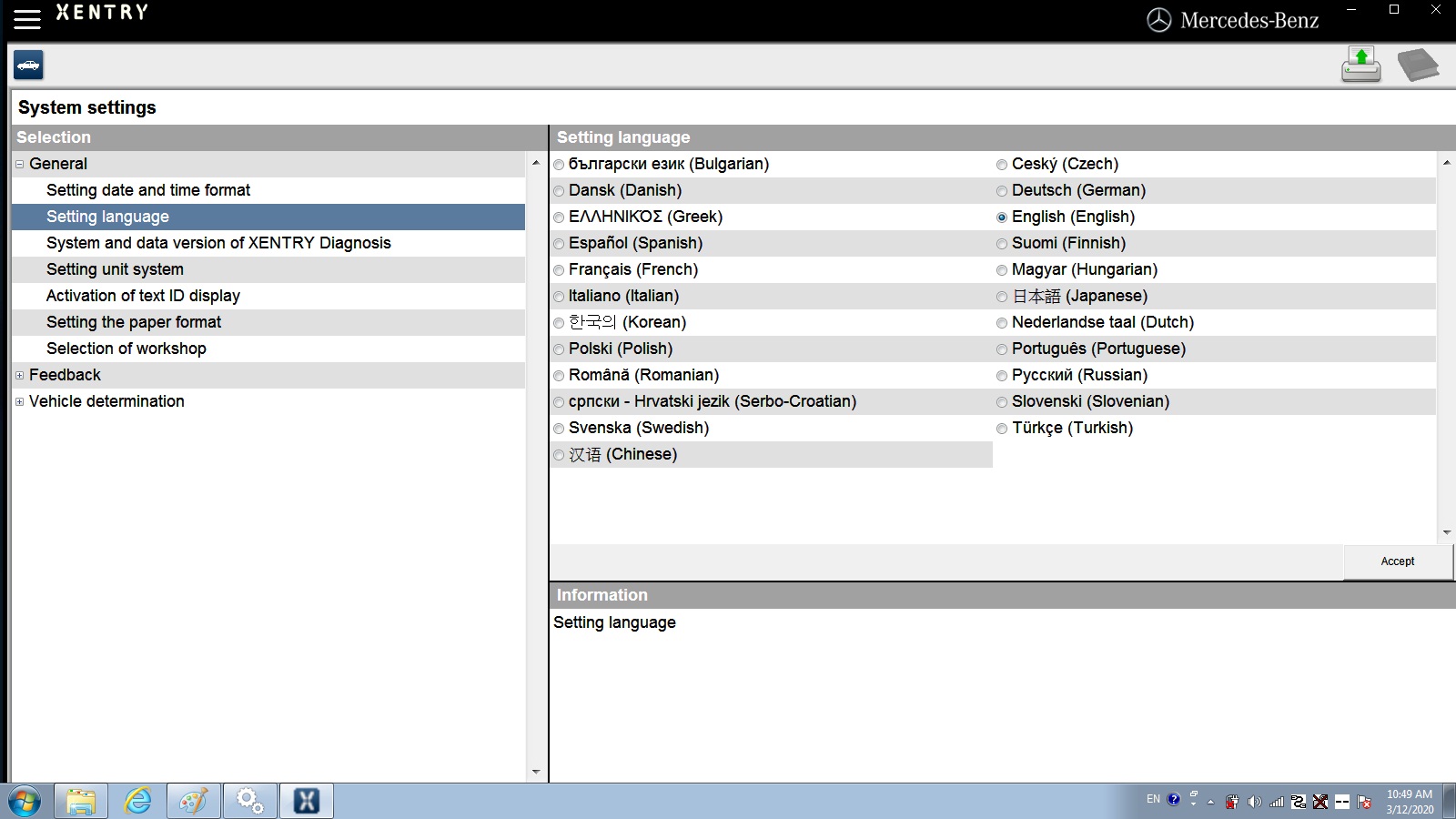 5. Supports both online and offline programming, if want to do online programming.
SD Connect C4 Supported Vehicles List:
 
Passenger Cars Supported List:
A(176), A(169), A(168), B(246), B(245), CLC(117), C(204) C(203), C(202), 190(201), E(212), E(211), E(210), 124(124), S(222), S(221), S(220), S(140), S(126), E(207), CLK(209), CLK(208), CLS(218), CLS(219), CL(216), CL(215), CL(140), SLK(172), SLK(171), SLK(170), SL(231), SL(230), SL(129), SL(107), SLS(197), M(166), M(164), M(163), G(463), G(461), E(212), E(211), E(210), 124(124), S(222), S(221), S(220), S(140), CLK(209), CLK(208), CLS(218), CLS(219), CL(216), CL(215), CL(140), SLK(172), SL(231), SL(230), SL(129), SL(107), SLS(197), M(166), M(164), M(163), G(460), GL(164), GLK(204), R(251)
Van Supported List:
MB 100(631), T1, SprinterIII, SprinterII, SprinterI, Sprinter900, Citan, Vito(639), Vito(638), V(638), Viano(639), T2, Vario, Vaneo(414)
Truck Supported List:
Actros963/4, Actros2,3, AtegoIII, AtegoII, AxorII, Eonic, Zetros, Actros, Atego Light, Atego Heavey, HPN M96, Atron, HPN M2000, SKL, FSK, Further model series
Unimog Supported List:
U20, UGN, UHN
Bus Supported List:
TRAVEGO, INTOURO, INTEGRO, CITARO, CAPACITY, CITO, TOURISMO, O350/ O403, CONECTO, O404, O405- O408, Minibus, OC500, TOURO, TOURINO, MBC, MULITEGO, O500, O500/ OH, OH, OH368, OF, OF384, LO, O400, FURTHER MODEL SERIES
Super Sports Car Supported List:
SLR(199)
 MB SD Connect C4 Function :
1. New MB SD Connect Compact 4 Star Diagnosis not only support K line diagnose and CAN BUS,but also UDS diagnose protocol. Because old MB STAR C4 main board do not have UDS chip, so old MB STAR C4 can not support it;
2. New MB SD Connect Compact 4 Star Diagnosis support wireless diagnose;
3. Multiplexer now use Lan cable to connect, can not use on IBM T30 laptop.
4. Connector adopt Military quick swap technology, it can support 10,000 times pull plug, more stable;
5. All core accosseries adopt original new packing chip, and 24hours test, guarantee the quality of the products;
How to set MB SD C4 WIFI?
Disconnect the local area connection, then connect the sdconnect 4 with the car and start the car, finally connect to the wireless connections, please follow the next instructions to set:
1.Click Configuration-MUX-Register/configure, under the "General information", select name "04" and then tick off "Wlan parameters, road"
2.Set the following parameters: IP address: 192.168.2.200, Network screen: 255.255.255.0, Encryption: WEP / Hex, Key: aaaaaaaaaaaaaaaaaaaaaaaaaa (26 a in total)
Note: We have video tutorial, please click column "Video" to watch or contact our customer service to get the video.
What should you pay attention:
1) From software 2021.3 on, DAS icon will not shown on the desktop, DO NOT ADD this DAS icon by yourself when you use the software. Otherwise it will cause some error even destroy the software by doing this. We will charge fee if software is destroyed by this way.
2) If you need to use DAS to diagnose your car. Just enter Xentry. If your car need to be done by DAS, then software will switch to DAS interface automatically
3) Battery: When you first time to use this SD C4, you need to use the 100% brand new battery on the main unit, not rechargable battery! After done, then no need battery for main unit anymore if you use this software all the time. Because this battery is for update. If you use newer software in the future, then when you first time use the newer software, you need to use new battery for upda. ALL star C3, C4, SD C4 does not support. For DOIT system after 2014, need to use XENTRY C5 to work.
5) Star software after 2015.1 do not have alone DAS simulaton, you can enter the software from xentry simulation.
Package including:
1pc x EVG7 DL46
1pc x Li-Ion Battery
1pc x Power Adapter
1pc x User's Manual
1pc x MB SD C4 Multiplexer
1pc x OBDII 16PIN Cable
1pc x 38PIN Cable
1pc x 14PIN Cable
1pc x 8PIN Cable
1pc x Lan Cable
1pc x Hard Disk 500GB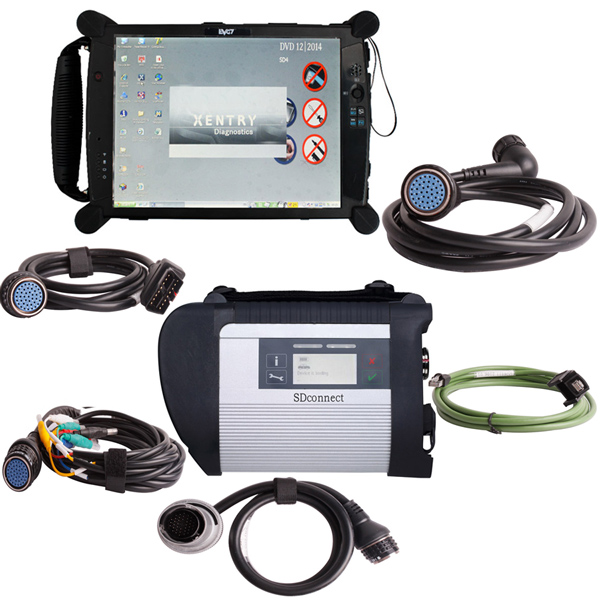 For more information about Benz diagnostic tool ,please visit our website sale@cnautotool.com