MB SD Connect Compact 4 Star Diagnosis Tool Plus Dell D630 Laptop Latest Version
|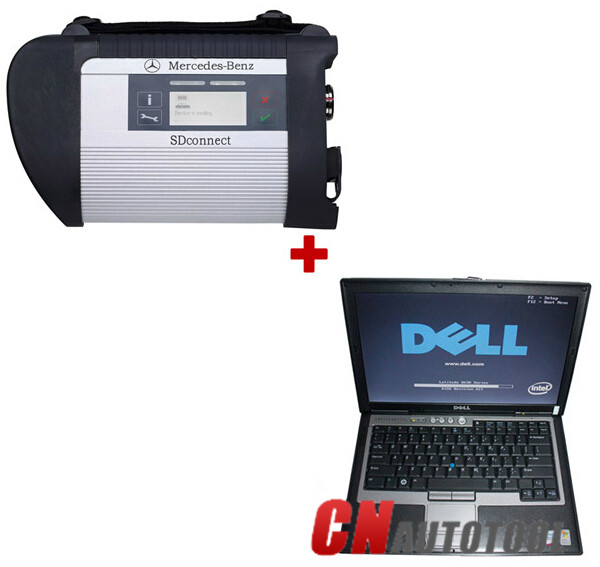 MB SD Connect Compact 4 supports reading & erasing trouble code,reading the real-time data of sensor and actuator, coding and programming. MB SD Connect Compact 4 supports wireless diagnose, support K-line,CAN BUS and UDS protocol, ,with multi-language.this model with the dell630 laptop .
MB STAR C4:
1.Support Wireless
2.Software Version: 2017.07
3. Hardware Verison:  V2.2
4. Supported Multi-Language: Bulgarian/Danish/Greek/Spanish/French/Italian/Korean/Polish/Romanuan/Serbo-Croatian/ Turkish/Czech/German/English/Finish/Hyngarian/Japanese/Dutch/Portuguese/Russian/Swedish/Chinese
5. Support Mercedes Benz Cars After Year 2000
6. The quality is the best and it can work stable.
New MB Compact 4 Features
1. New MB SD Connect Compact 4 Star Diagnosis support wireless diagnose;
2. New MB SD Connect Compact 4 Star Diagnosis not only support K line diagnose and CAN BUS,but also UDS diagnose protocol. Because old MB STAR C4 main board do not have UDS chip, so old MB STAR C4 can not support it;
3. Multiplexer now use Lan cable to connect
4. Connector adopt Military quick swap technology, it can support 10,000 times pull plug, more stable;
5. All core accosseries adopt original new packing chip, and 24hours test, guarantee the quality of the products;
MB SD Compact 4 Package List
1pc x Multiplexer in best quality
1pc x OBDII 16PIN Cable
1pc x 38PIN Cable
1pc x 14PIN Cable
1pc x 4PIN Cable
1pc x Lan Cable
1pc x Dell D630 laptop and 2017.07 software