The powerful diagnostic scanner X-431 PAD V
|
LAUNCH X-431 PAD V, the ultimate vehicle diagnostic tool, integrates the state-of-the-art technology and creative design, will bring you an unprecedented intelligent diagnostic experience you've ever had. With the SmartBox 3.0 VCI, the X-431 PAD V is able to diagnose the passenger vehicle and commercial vehicle.
X431 pad 5 the ultimate vehicle diagnosis tool from launch integrates the state-of-the-art technology and creative design for durable versatile and easy to use scan tool for any automotive technician or workshop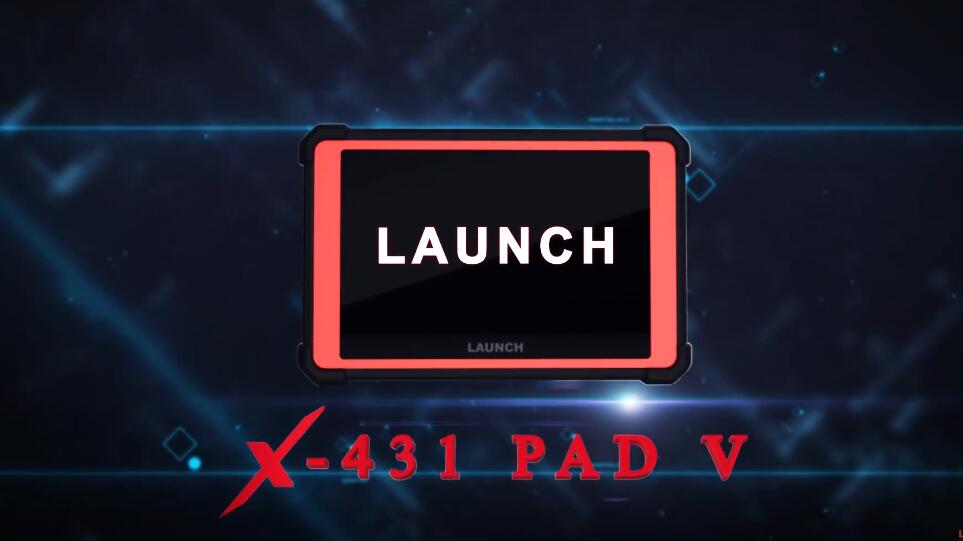 A stunning 10.1 inch gorilla glass high definition touchscreen
A chargeable docking station that keeps the x431 at 5 fully charged and ready to use anytime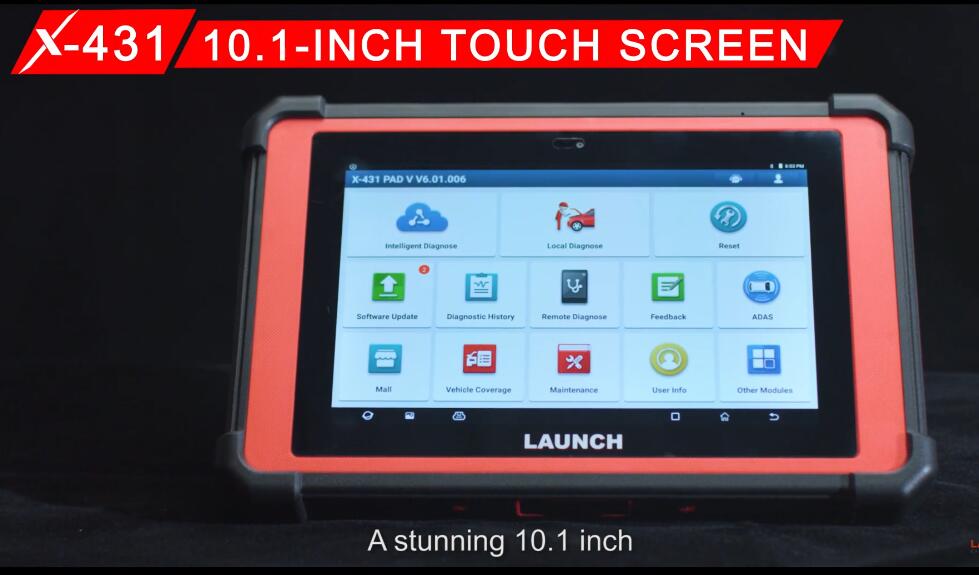 QC 3.0 quick charge technology the adjustable kickstand can smoothly rotate 180 degrees.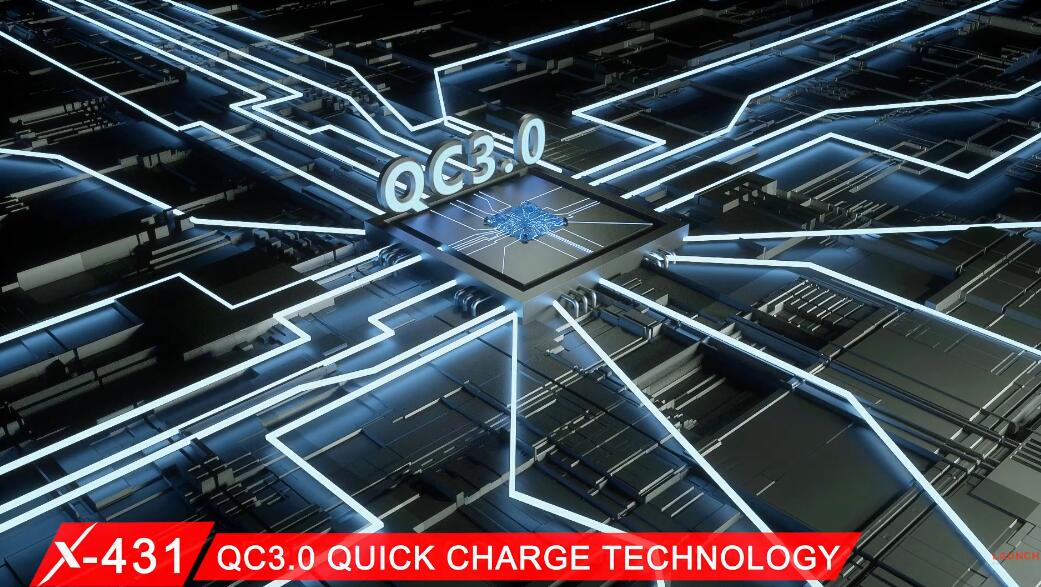 Boasts an ip65 liquid and dust proof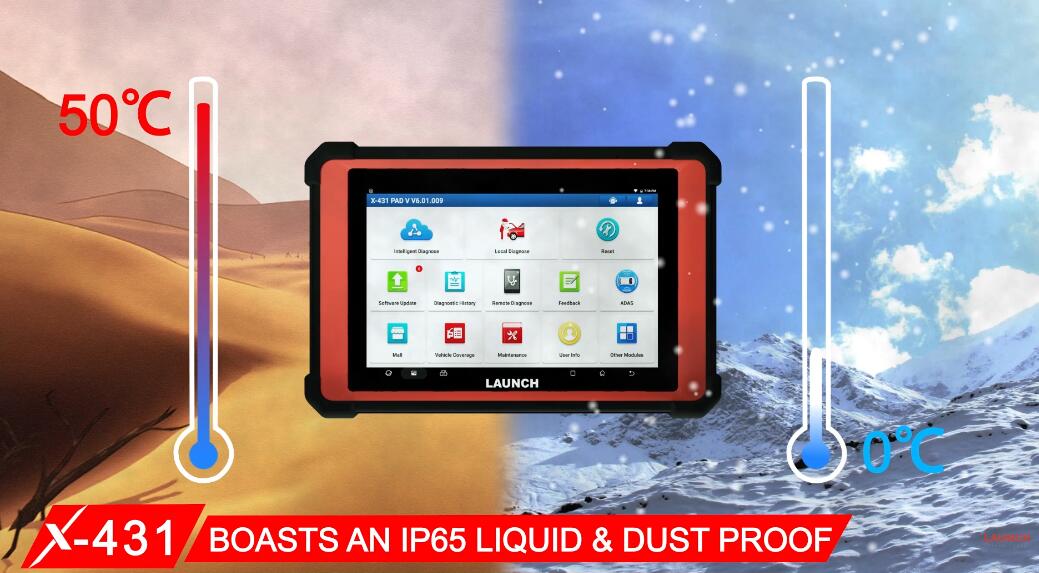 x431 pad 5 optimized hardware ensures faster and powerful performance android 7.1 4gb memory 64gb. Internal storage support 128gb extended camera rear 13mp front 8mp wired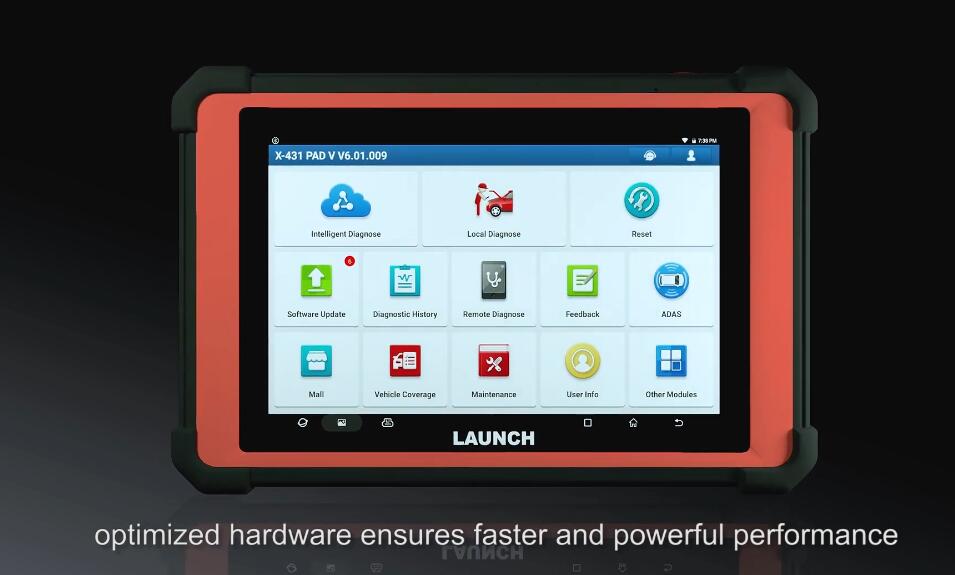 And wireless communication featuring the latest dual wi-fi technology which has strong anti-interference and increases the combination distance between the scan tool and the vehicle the intelligent diagnostic feature will automatically scan the vein and give the user quick access to accurate make model and age identification saving time spent on profiling a vehicle prior to diagnosis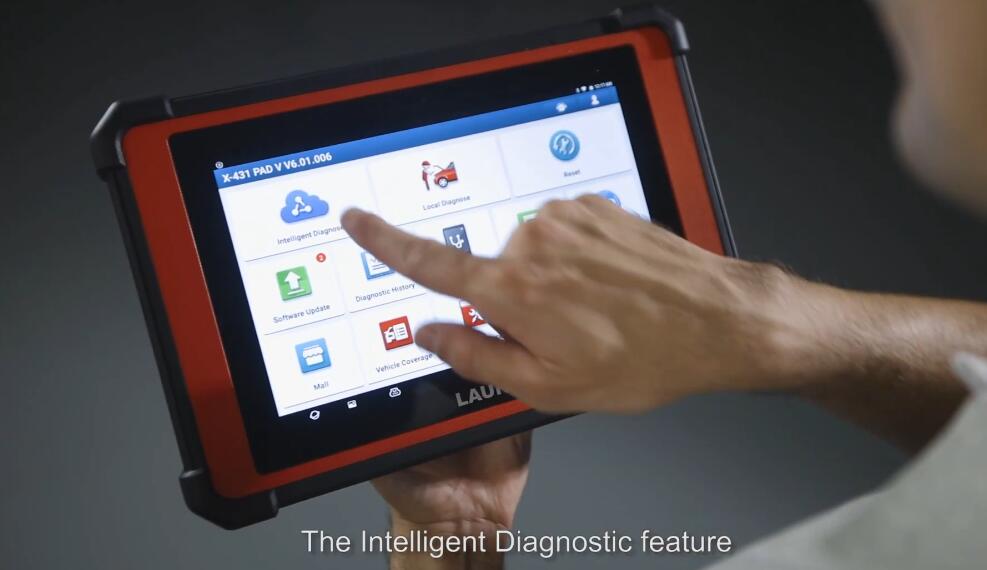 The real time voltage can be detected during the diagnosis boasting an impressive 110 brands that makes that are currently supported for professional diagnosis update till 2020 more software is available to purchase separately on the mall such as mercedes-benz bmw audi pujo porsche etc.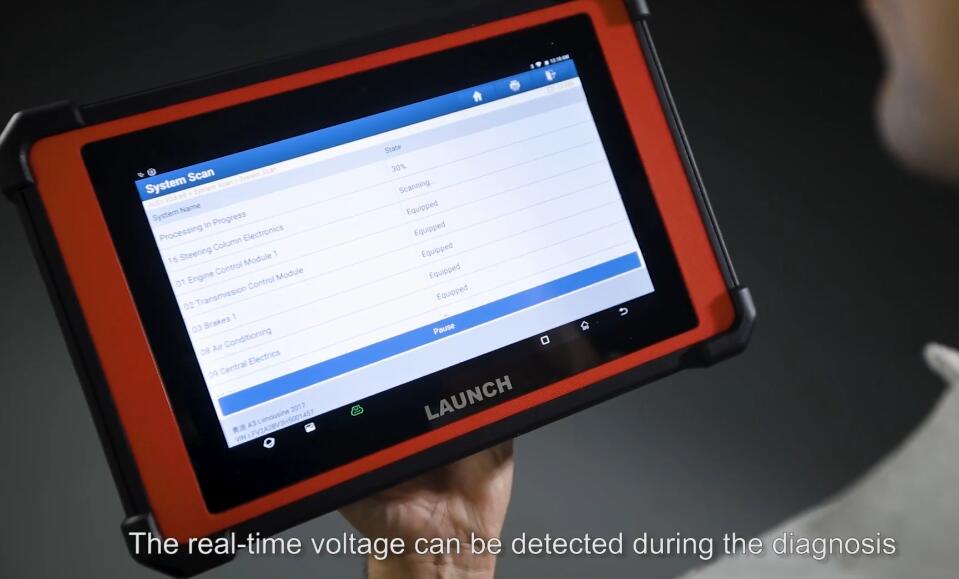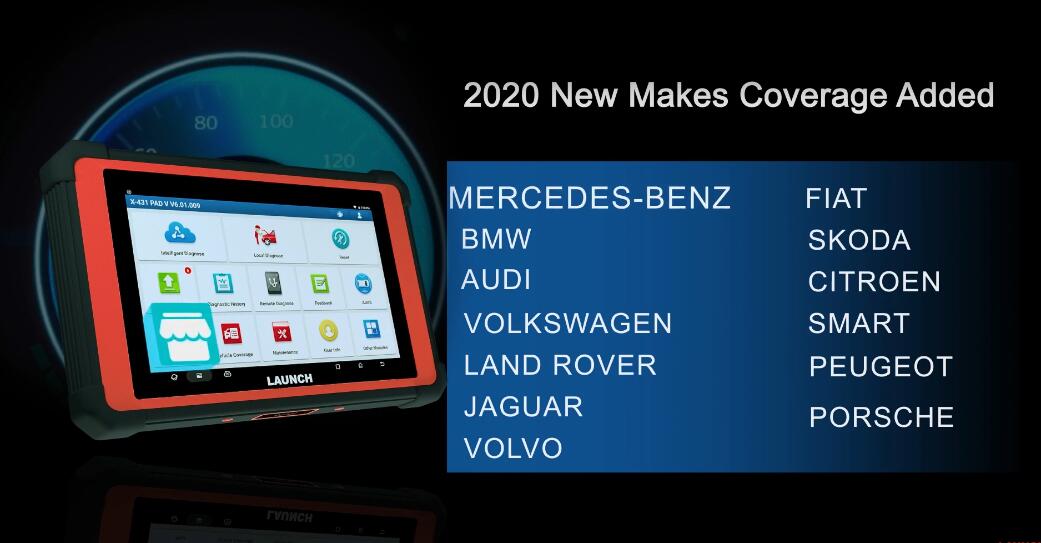 One-click software updates done over wi-fi to keep your scanner ahead of the competitors software updates released on regular basis covering latest models and increased special function coverage incremental update is introduced to save more time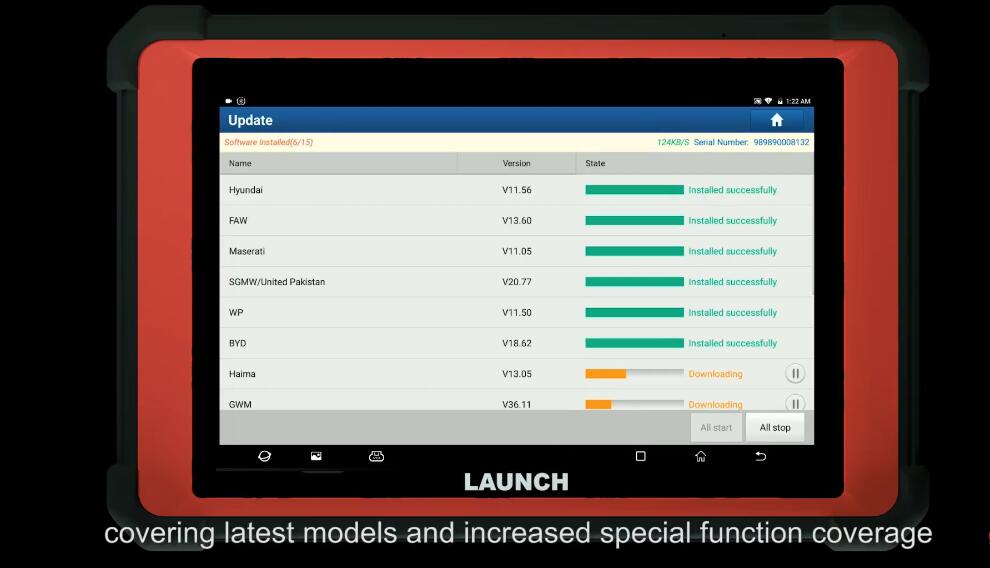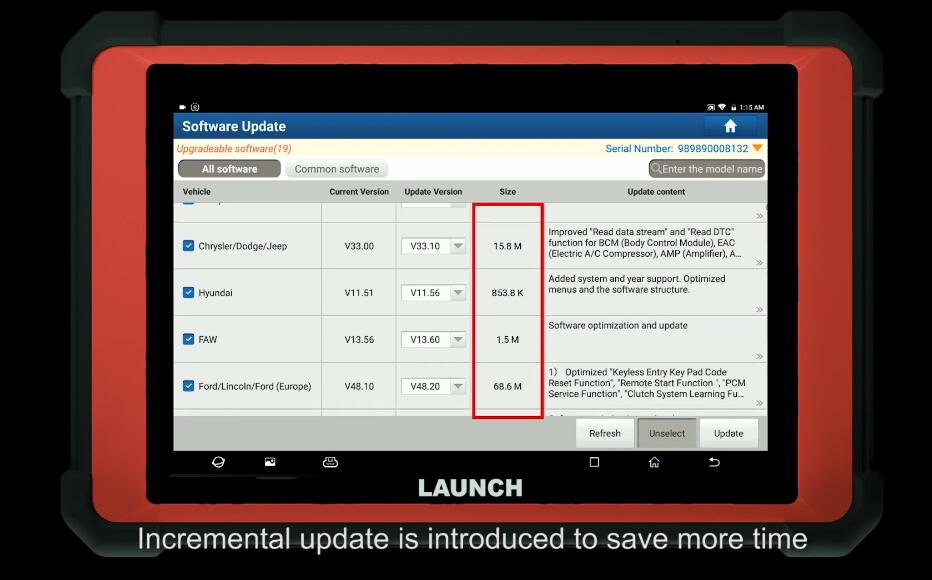 With the smartbox 3.0 bci the x431 path 5 is able to diagnose the passenger vehicle and commercial vehicle the smartbox 3.0 covers all diagnostic protocols j2534 dpdu rp1210 can fd doip.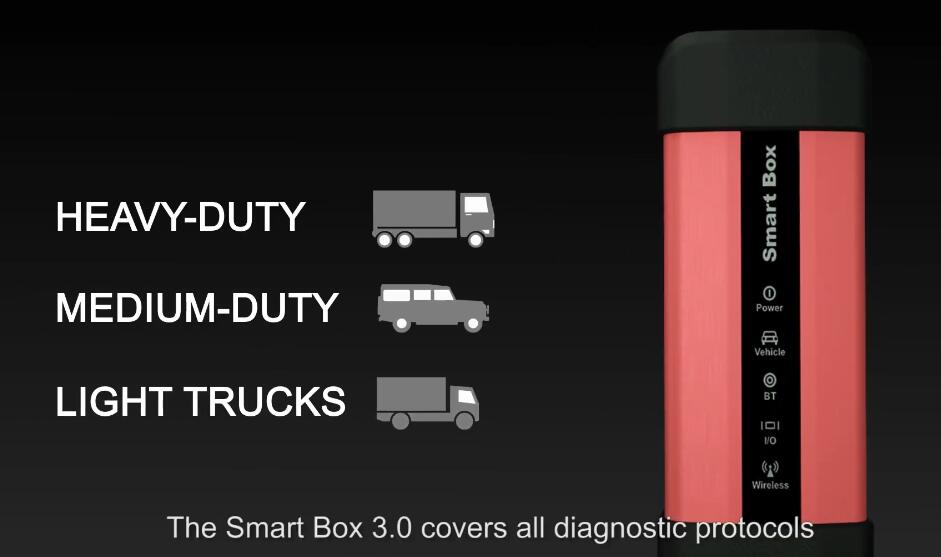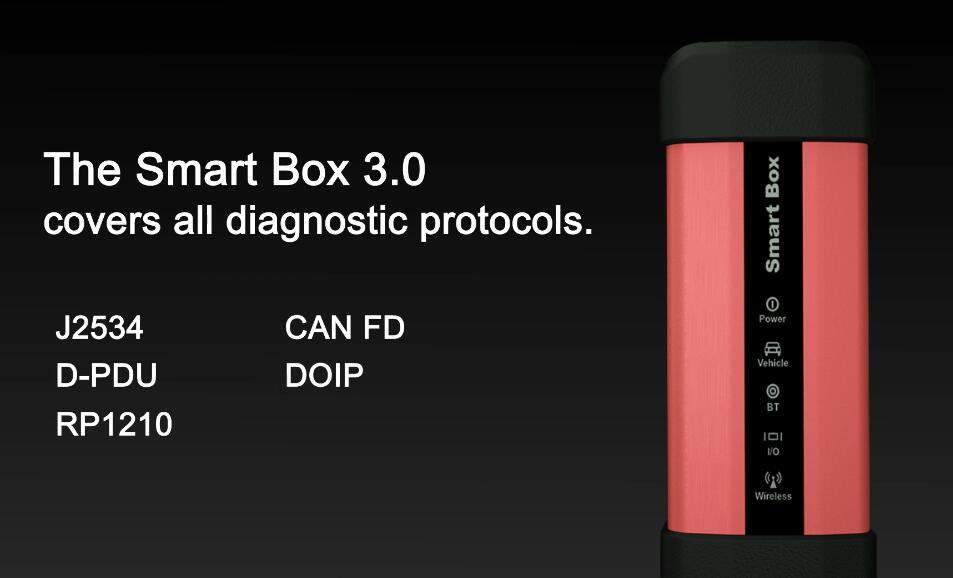 launch x431 software now supports guided functions for the vag group which saves time and guides the user step by step on how to perform the diagnostic function correctly. such as service regeneration, particle filter dpf,depth injector correction value reset,engine control, adaptation values headlight beam adjustment, battery adaptation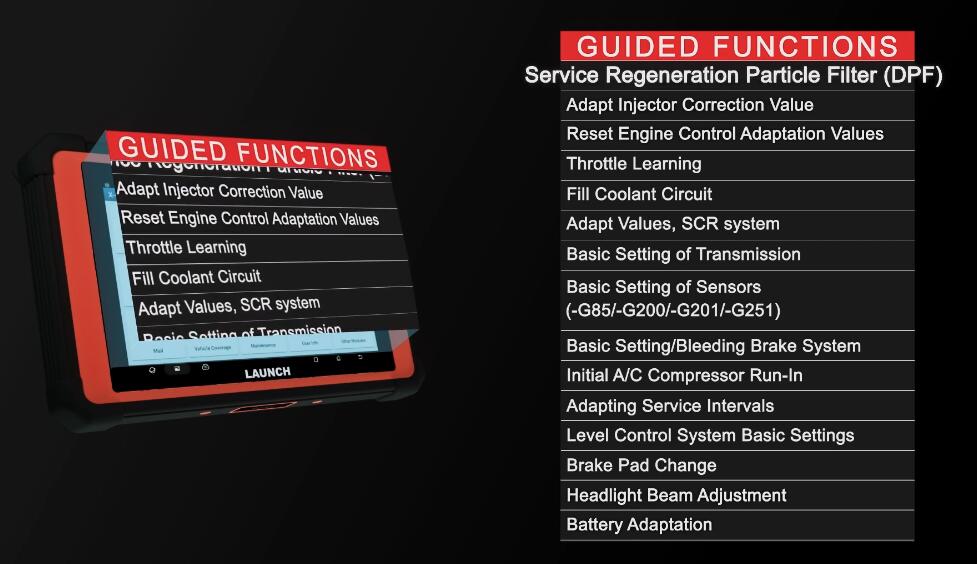 X431 Pad 5 now supports 26 special functions from the reset menu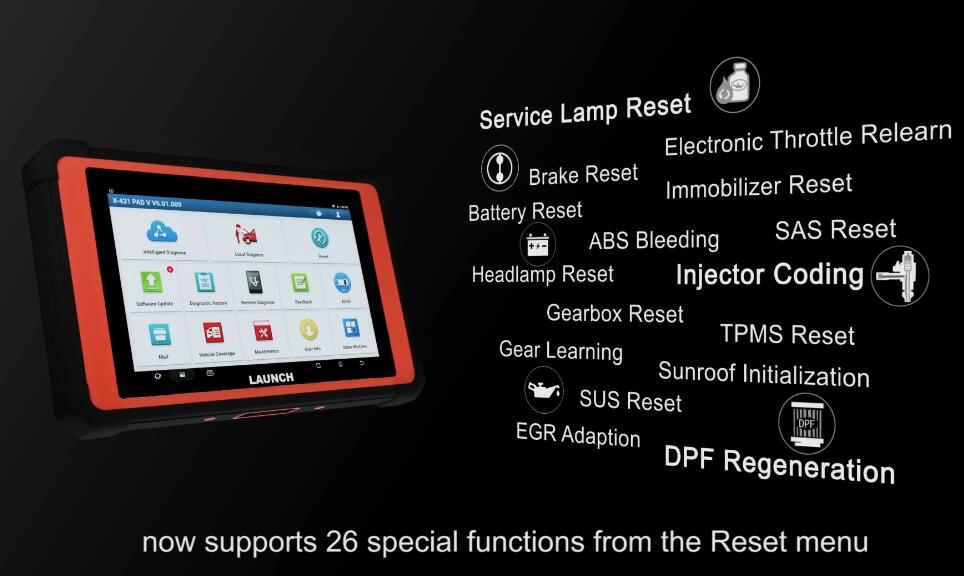 The x431 pad 5 is compatible with add-on launch x431 adas pro calibration tool that elevates this device above competitors x431 pad 5 make it possible to diagnosis intelligently stay up to date.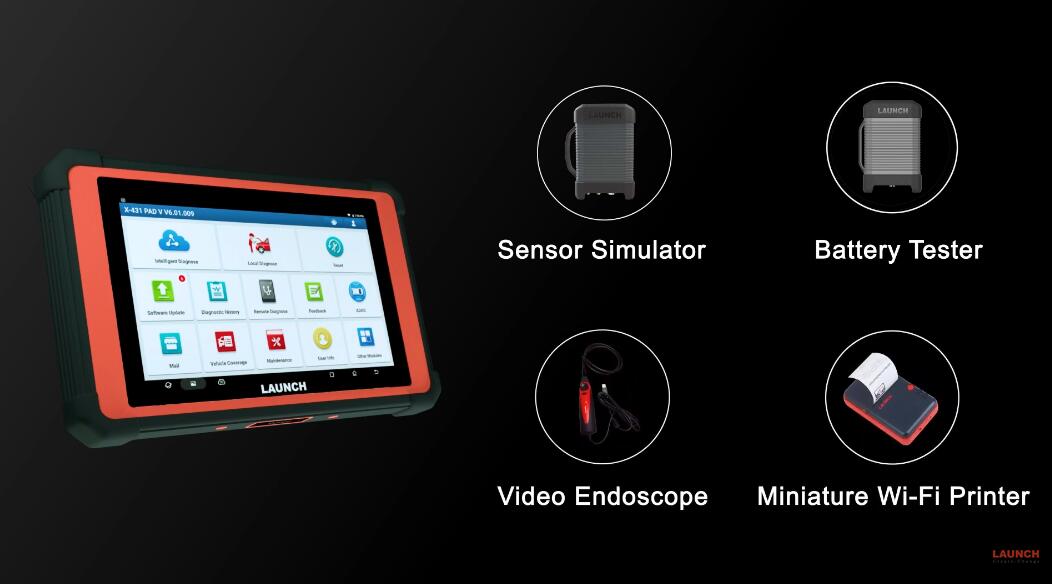 www.cnautotool.com