How to update CGDI BMW diagnosis function for free:
As long as you have any of CG100 or CGPRO or CGDI MB, please provide the serial number for free trial.
For BMW diagnosis: CGDI BMW VS BMW ICOM
1.Easy to use. As long as you are qualified with corresponding vehicle maintenance knowledge, CGDI BMW does not have high requirements for the user's professional skills and English level.
2.Cheap. Car Key Programmer CGDI BMW is cheaper than BMW ICOM (clone and original).
BMW ICOM clone & original are able to diagnose, program and code BMW E-series models at higher price (clone: about 400eur).
Besides, BMW ICOM has some requirements for the user's operating skills during installation, therefore some users will choose a hard disk with pre-installed software and be charged.
3.Menu-driven & automatic operation instead of manual operation, which save much time.
How does CGDI BMW diagnose BMW 3 series E93 successfully?
1.Select "BMW diagnosis".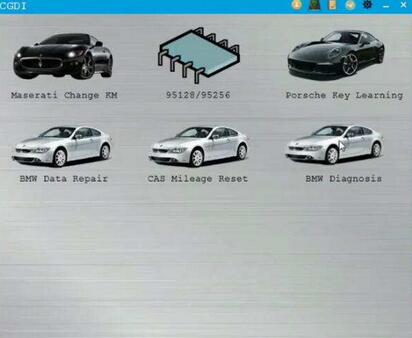 2.It pops up "Whether to scan vehicle quickly".
Press "Yes" and CGDI BMW will scan the BMW in 30 seconds.
Press "No" and CGDI BMW will scan the BMW all systems and take about 3 minutes.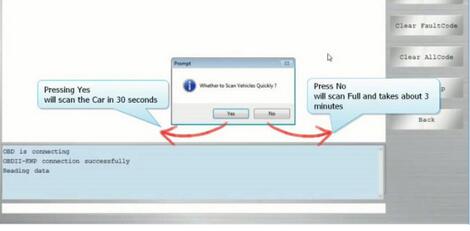 3.After selecting "No".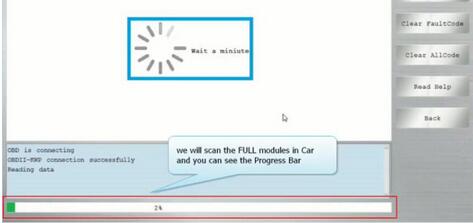 4.It pops up the BMW information.
Have diagnosis options :
Read fault codes, clear fault codes, Clear all codes, Help, back.
It is menu-driven operation, easy to use.
At the left corner, you will see the working status.
5.Back to select "BMW diagnosis", then "scan vehicle quickly".
And you will see all trouble codes are cleared, and all are normal.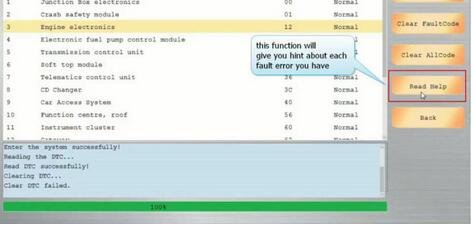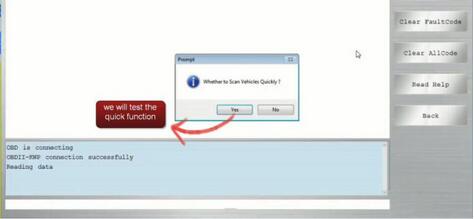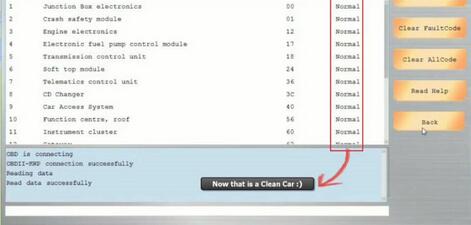 Don't you think it is easy to use CGDI BMW Prog for diagnosis?