Hot sale LAUNCH Creader Professional 123 Premium
|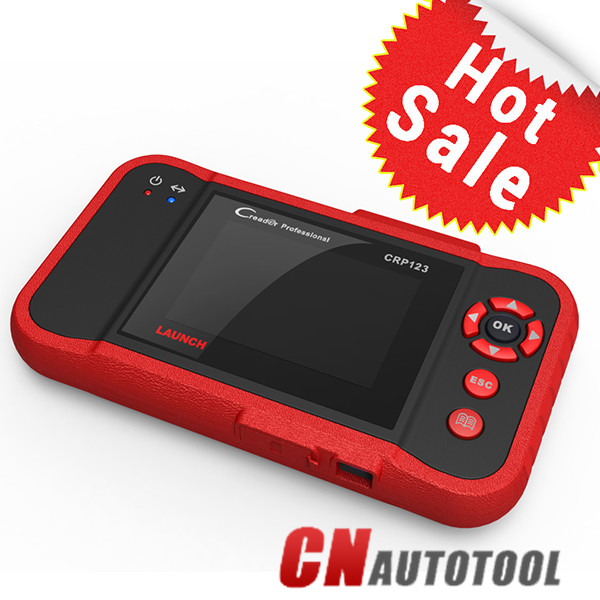 Launch CReader CRP123 at Autonumen.com can be updated online in anywhere. and the item video is below. Support Language: English, Spanish, French, German, Italian, Russian and Chinese. more language will be updated in the future!100% original Launch CRP123 Global version, you can register and update it on line in anywhere, no need to change your IP address, PLZ note, Asia version with yellow and red buttom, but for the Global version with two red buttom!
I would like to strongly recommend a newest DIY diagnostic tool, it is Launch creader professional 123 independently developed and designed by LAUNCH and looks like a handheld iPad. Why I like Launch creader 123 and suggest you have one, my reasons list in the following parts.Why choose Launch CRP123 for DIY and Technician at autonumen.com.
1. Designed like one iPad
Launch Creader Pro 123 outlook firstly catch my eyes, it is designed like a handheld iPad, looks very nice and easy to handle.
2. Big enough screen size
I am very pleased with Launch Creader Pro 123 3.5", 320*480 TFT LCD true color display, big enough and not too small.
3. Not too heavy
Launch Creader Pro 123 is only 0.6KG, easy to take, even when I am on the travelling way, creader 123 still can be used on the way.
4. Easy to use
Even I am not professional at using car diagnostic tool, but I feel it is very easy to use, because it has simple buttons, clear operation guide and one user manual.
5. Good quality and nice service
CRP 123 is designed by Launch, which means it is good quality and with nice after-sales service.
6. Work with multiple car makers
Launch creader pro 123 workable car makers including: Audi, Australia
Ford,Benz,BMW,Brilliance,Chevrolet,Chevy,Chrysler,Citroen,Dacia,Dadi,Daewoo,Daihatsu,Demo,Fiat,Ford,
GM,Holden,Honda,Hyundai,Isuzu,Jaguar,Kia,Lancia,LandRover,Mahindra,Maruti,Mazda,Mitsubish,Nissan,
Opel,Peugeot,Renault,Romeo,Rover,Saab,Seat,Skoda,Smart,Subaru,Suzuki,Tata,Toyota,Volvo,VW,Yamah