Which better Lonsdor K518ISE, SKP1000 or Superobd skp900?
|
What's the difference among Lonsdor K518ISE, SKP1000 and superobd SKP900 Auto key Programmer? Check detail table comparison below: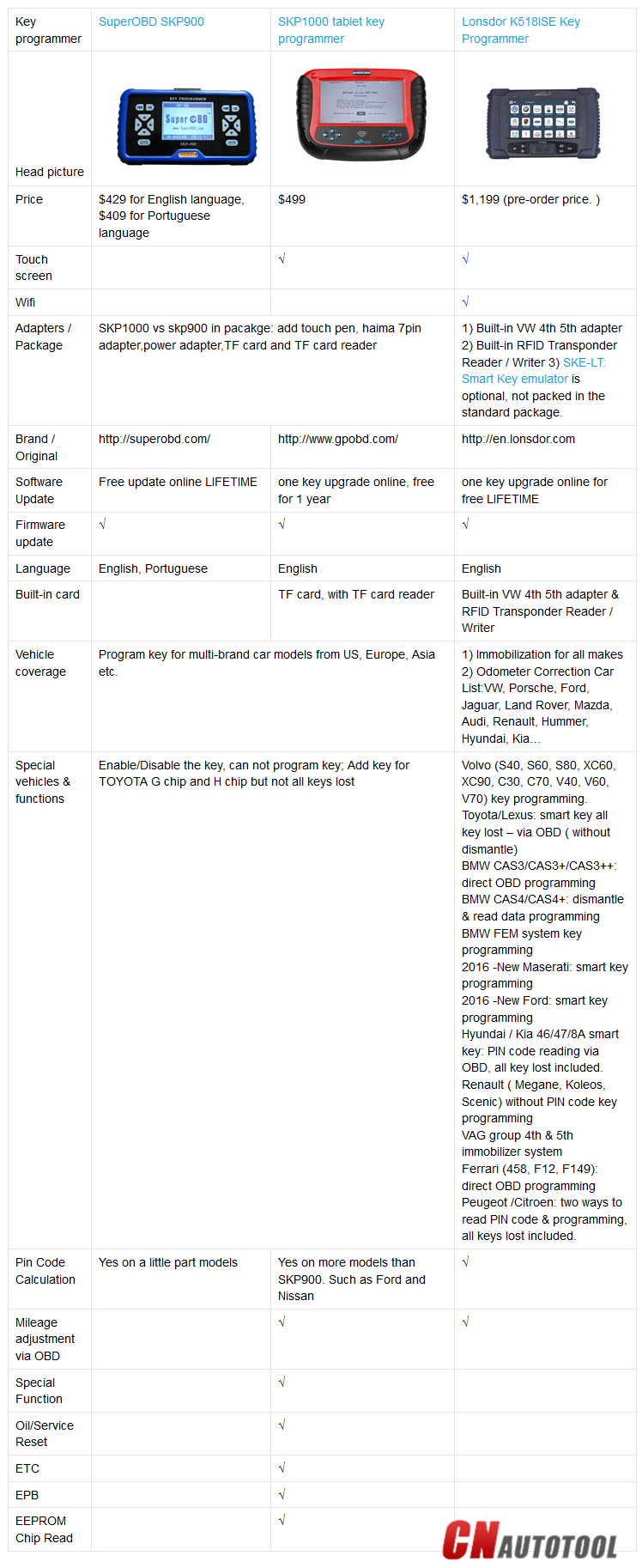 Conclusion:
Capacities and vehicle coverage comparison: Lonsdor K518ISE key programmer > SKP1000 tablet > Superobd skp900.
Lonsdor K518ISE key programmer price is the highest and most suitable for a professional locksmith. It covers high-end to commom cars.
SKP1000 Tablet Key Programmer will meets the basic needs on common vehicles IMMO, mileage correction and reset & maintenance. It is the only programmer that comes with special functions among the those tools.
To know more information from www.cnautotool.com.